For many people, owning a car is very important. Unless you happen to live in a major city such as New York – with a well established mass transit system and streets that are made for walking – driving is usually a necessity.
In fact, for many people, the purchase of an automobile represents the single largest purchase they may make in a given year – and next to property – buying a car can turn out to be the second-largest ticket item purchased throughout adulthood. Yet with so many available models, both new and used, and so many available extra options, purchasing a car is seldom a simple process – and that goes for people who are flush with cash.
But what about for those individuals who are in debt – or may have weaker credit scores and profiles? Buying a car while in debt requires extra considerations and careful decision making – but it can be done intelligently. Need to buy a car but are in debt? Here are some options on how you can buy a car while in debt.
Buying A Car While In Debt
If you're already in debt, the most important rule is not to make matters worse. Hopefully, you are digging yourself out through either the Avalanche Method (paying off your highest interest rate debt first while making minimum payments on all other accounts) or the Snowball Method (paying off your smallest debt balances first to achieve small victories while continuing to make minimum payments elsewhere).
Consistent with either approach is the commitment to not add to your debt load with unnecessary spending. So, when it comes to buying a car while in debt, you really shouldn't be leaning in the direction of a car loan or even a three year auto lease for your desired vehicle. Instead, it may be time to eat a little crow and take the money that would go toward a car payment each month and put it aside for yourself in the form of a "car savings account" that will steadily work in your favor.
How so? Let's assume that you already drive a modest car worth around $2,000 (This is an arbitrary number – it could be higher, it could be a little lower). Regardless, if you were to save a $350 car payment each month for ten months, instead of paying it to an auto dealership or a bank, in less than a year you would be able to purchase in cash a reliable used car for around $5,000, including the amount you would get by trading in your current vehicle.
Notice – I said "used" car. Yes. Why? Well, because among other reasons, as soon as anyone drives a new car off the lot, its value depreciates by around 25% – immediately! If you're already in debt, you simply can't afford to pay for that hit!
Buying A Car When In Credit Card Debt
If you're thinking of buying a car while you have credit card debt, there are a number of approaches that vary by the situation. The first question to ask is, how much debt do you have? The second question becomes the quality of your credit score and profile.
If you carry only a moderate amount of debt and your credit profile is relatively strong, then it's not altogether unreasonable to pursue a low APR auto loan with a moderate down payment. The size of the down payment will impact the amount of any loan required, but the stronger your credit profile, the lower your interest rate and interest expense will be over the life of the loan.
A smaller down payment will provide the freedom to allocate funds toward paying down more of your higher interest rate credit card debt. If you have only fair credit, it can make sense to spend a little time paying off some of your credit card debt before going car shopping.
Over a period of months, this will lower your credit utilization ratio and raise your credit score, leading ultimately to more favorable terms on an auto loan. However, the weaker the credit profile and the greater the amount of debt carried, the less sense it actually makes to take on any auto loan at all. This is when the example of saving for the purchase of a used car as described above makes the most sense.
How to Buy a Used Car
The idea of buying a used car won't excite anyone who is easily seduced by the idea of owning a new car with the latest trimmings. However, if you have serious debt (and sometimes even if you don't), purchasing the best reliable used car that you can afford is a smart decision. We already know that depreciation knocks 20% off the value of a new car as soon as it is driven off of the lot, but after three years, that percentage climbs to 60%. This means that even in the case of leasing a vehicle, the value in purchasing the car once the lease expires usually isn't worth the price, so when you lease, you're left with zero equity at the end of the lease term and are forced to start over. Contrast that with an initial reliable used car purchase via your "car savings account" that can also be subsequently "traded up" after another year of continued monthly savings of loan or lease payments, and it becomes easier to see the wisdom of buying a used car. But, what's the best way to get this done? It's important to know how to buy a used car safely and intelligently without getting taken advantage.
For starters, ask a lot of questions. Next, when dealing with a private seller – possibly a stranger – it's natural to be concerned about the quality of the car and the honesty of the seller. However, you will be asking plenty of questions, the quality of answers can lead to an increased (or decreased) comfort level with the individual and the vehicle.
If you're not comfortable, walk away. However, learning about any and all specific mechanical issues ahead of time will help you estimate potential repairs involved, the cost of which will often be less than the money you will save by negotiating with an inexperienced seller who won't have any dealership fees attached to the sale.
It goes without saying that you should visually inspect the car and take it for a test drive, but also insist on a pre-purchase inspection performed by your mechanic. The seller should also be willing to provide access to a CARFAX vehicle history report that includes the car's maintenance history.
All of the above can lead to a sufficient comfort level and a successful used car purchase. Additionally, know that it is now possible to find excellent value by purchasing a used former rental car, as the market is currently flooded due to reduced travelling as a result of the COVID-19 pandemic. Finally, during your purchase, make certain that all title paperwork is properly filled out so that you won't run into any unexpected issues later at the DMV.
Contact United Debt Settlement to learn more about getting out of debt. Give us a call at (888-574-5454) or fill out our online contact form. 
About the Author: Steven Brachman
Steven Brachman is the lead content provider for UnitedSettlement.com. A graduate of the University of Michigan with a B.A. in Economics, Steven spent several years as a registered representative in the securities industry before moving on to equity research and trading. He is also an experienced test-prep professional and admissions consultant to aspiring graduate business school students. In his spare time, Steven enjoys writing, reading, travel, music and fantasy sports.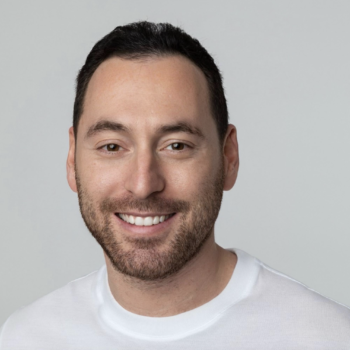 Gabriel Gorelik paves the way for customer service and operations at United Settlement. He is passionate about numbers and holds a strong belief in helping anyone with their debt. Before United Settlement, Gabriel received his BS in Finance & Economics from Brooklyn College. After graduation, Gabriel went on to build his first financial services company where he managed thousands of accounts for business and consumer clients. He understands the importance of client satisfaction, professionalism, and exceeding expectations.