You've heard about the current student loan debt crisis, but there's another type of economic bubble ready to burst, too, and it's not talked about nearly as much in the media. Recent statistics show that Americans collectively owe over $1.42 trillion in debt to auto loan providers.
Even worse, there are very few guidelines when it comes to getting approved for these expensive loans.
If you're interested in getting an auto loan or you're starting to struggle to pay off your current loan, then you'll want to answer the question – is the auto loan secured or unsecured? The answer to that question will dictate how you should handle that debt going forward. Learn everything you need to know about these different types of auto loans below.
Are Auto Loans Secured or Unsecured?
Vehicles are often one of the most expensive purchases a person will make in their lifetime. It's little surprise, then, that the majority of Americans also have to seek out a loan to afford a vehicle. So, what is an auto loan, exactly? An auto loan bridges the gap for Americans who can't afford a straight-out vehicle purchase. The borrower typically pays some cash on the car up front and an auto loan provider funds the rest of the purchase for them. For the next few years, the borrower will pay off the auto loan provider every month.
You're likely wondering — are auto loans secured or unsecured? For the most part, auto loan providers want to arrange a secured deal. That means if you default on your loan, the provider can repossess your car. An unsecured auto loan doesn't use the car as collateral. Get more details about the differences between the two types of auto loans below.
Definitions of Secured and Unsecured Auto Loans
There are very specific differences between secured and unsecured auto loans. In general, secured loans are easier for borrowers to get, but they come with greater potential consequences if the borrower later can't pay the loan. Find out more about each type of loan below.
Secured Auto Loans
In general, a secured auto loan requires collateral. That means your vehicle is tied up to the loan and can be repossessed by your provider if you fall delinquent on payments. Considering this, a secured auto loan is riskier than an unsecured one.
There are a ton of advantages that make seeking out a secured loan the best choice for most Americans. For one, you'll save money in the long run by paying lower interest rates overall. You'll also be able to take out bigger loans and experience greater flexibility in regards to the terms of your loan. The reason for all the benefits is clear – the provider wins whether you wind up paying off your loan or not. That's because they'll either get the money from you or the vehicle.
Unsecured Auto Loans
An unsecured auto loan is different because it is not backed by the value of the vehicle attached to the loan. Instead, an unsecured loan is backed based on the borrower's past financial history and credit along with their current income levels. The main benefit of this type of loan is that the vehicle itself is never at risk of repossession, making this loan less risky overall.
One of the disadvantages of an unsecured loan is that you'll likely face high interest rates. You'll also likely have to pay a bigger monthly payment. Your lender may offer you a lower overall borrowing amount and charge you more and bigger fees to borrow the money.
Lender Requirements Without Collateral
Since unsecured auto loans don't consider the car as collateral, lenders might have specific requirements that you need to meet to qualify. For one, you'll need to prove you have a stable and reliable income stream. You'll also need to pass a credit check, where your lenders will consider your credit history and credit score. Finally, lenders will need to be satisfied with your current and perceived future debt to income ratio.
Choosing the Right Auto Loan Type for You
The type of auto loan that will work best for you depends on your specific financial situation and goals. If you fall behind on a secured loan, then your lender can legally take your car back, so it's in your best interests to stay in good standing with your lender. If you fall behind on an unsecured loan, then your car won't be at immediate risk. To learn more about how to handle auto loan debt, consider speaking with a debt expert.
Takeaways
Whether you already have an auto loan or you're hoping to secure one soon, you need to understand whether it's secured or not. In general, car loans are secured by the value of the car itself, which means you could be putting your property at risk if you later start to struggle with payments and fall behind. Unsecured loans, on the other hand, aren't tied to the vehicle itself, so it might be easier to manage this type of debt.
Each type of loan has its advantages and disadvantages to consider. If you're still unsure about what type of loan to get or how to manage your debt, then our debt experts can help. Contact our debt solution agents now to learn more about our options.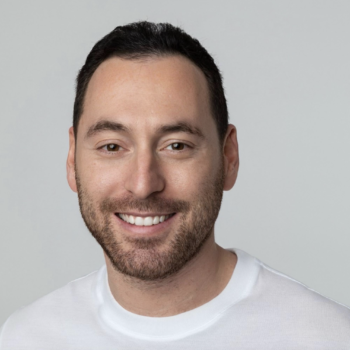 Gabriel Gorelik paves the way for customer service and operations at United Settlement. He is passionate about numbers and holds a strong belief in helping anyone with their debt. Before United Settlement, Gabriel received his BS in Finance & Economics from Brooklyn College. After graduation, Gabriel went on to build his first financial services company where he managed thousands of accounts for business and consumer clients. He understands the importance of client satisfaction, professionalism, and exceeding expectations.