Auto loans are big business in the United States, putting it mildly. At the beginning of 2020, the aggregate amount of auto debt in the U.S. stood at $1.2 trillion, nearly double the level of ten years ago. With the average new car loan exceeding $30,000. Given the abundance of car debt, it should come as no surprise that many borrowers encounter financial difficulty.
Sometimes unforeseen financial problems emerge as a result of a job loss or other extenuating circumstances, and it can make sense to refinance and arrange for a lower monthly payment. Need help with auto loan debt? Let United Settlement help with our personalized debt management plans. Contact us for a consultation!
A Guide to Auto Loan Debt
Most auto loans charge simple interest (as opposed to compound interest) that is based on an outstanding balance that is repaid against monthly and can be repaid in excess of the standard monthly payment.
A second type of auto loan is the pre-computed auto loan, in which total interest expense for the life of the loan is added to the principal and divided by the number of months of the loan to arrive at a regular monthly payment amount.
Pre-computed auto loans do not offer the borrower the advantage of paying back in excess of the monthly payment amount and will almost always be more expensive than simple auto loans.
Car debt is a form of secured debt, with the vehicle serving as collateral that can be repossessed in the event of default. The most common outlets for securing an auto loan are banks, credit unions and auto dealerships. Working with a bank is often the best solution for getting favorable terms and a lower interest rate, although it can take a lot longer than working directly with an auto dealership.
However, the convenience of working directly with a dealer comes with a price – the interest rate that an auto dealer charges will often be higher than the rate a bank or credit union will charge for car loan debt. If you are a member of a credit union, that could represent a good solution, as securing an auto loan there could prove both reasonably convenient and a good value.
Auto Loans Debt Relief
Auto loan refinancing involves replacing a current auto loan with a new auto loan from a different lender, usually at a lower interest rate and at more favorable terms – such as a lower monthly payment or change in duration.
In general – and especially when an individual's FICO credit score has improved since the original auto loan was first granted – it makes sense for borrowers who possess a solid repayment history to investigate opportunities to refinance car debt.
In fact, some of the best auto loan refinancing opportunities emerge within two years of an individual making consistent monthly payments on the original auto loan, during which time a credit score often improves. Refinancing a car loan frequently results in considerable interest expense savings over the life of the auto debt.
Refinancing a car loan involves paying off the balance of an original car loan with proceeds from a new car loan granted by a different lender.
The new loan will include favorable changes in terms involving some combination of a lower monthly payment, lower interest rate, and/or a change in loan duration.
Most auto loans do not have prepayment penalties, so if a borrower pays off an original auto loan early as a result of refinancing, it won't cost anything additional. The best auto loan refinancing rates become available to borrowers who have been making timely repayments to their original lender – but it won't actually be the original lender who rewards them with better terms!
The auto loan refinancing will come from a new lender who rewards the responsible borrower for his consistent repayment history to the original lender – because the original lender won't want to break the original lending agreement and make things better for the borrower.
Auto Loan Refinancing
While an improvement in credit score is always a good reason to pursue auto loan refinancing, there are other valid reasons. For instance, when the macroeconomic climate changes and interest rates drop below the level they were when you initially were granted an auto loan, refinancing will often lower your rate and help you pay off your auto loan in less time while you save on interest expense.
Remember – even if interest rates were low when you took out your initial auto loan, rates can fluctuate as a result of increased competition within the auto refinancing space as well as from changes in the regulatory environment. In other instances, when an auto loan was initially granted by the lending department of an auto dealership, the dealership will often mark up the interest rate – especially when a potential borrower appears visibly excited about a new car purchase and fails to sufficiently comparison-shop.
Auto loan refinancing can help remedy that mistake. The benefit of a lower monthly payment can be significant for the individual who faces difficulty in keeping up with the current required monthly payment. A lower monthly payment can be achieved through a lower interest rate, a longer loan duration, or both.
However, a longer loan duration – depending on the time extension of the new loan and its associated interest rate – can also result in a greater amount of interest expense over the life of the loan.
Meantime, the benefit of a lower interest rate can be achieved following credit score improvement, a change in the macroeconomic environment, or simply through heightened competition within the auto loan refinancing marketplace. Regardless of the cause, a lower interest rate will almost always result in a lower total amount of interest expense paid over the life of the car loan, particularly when loan duration remains unchanged or is extended only minimally.
Contact United Debt Settlement to learn more about auto loan debt relief. Give us a call at (888-574-5454) or fill out our online contact form and get a free savings estimate.
About the Author: Steven Brachman
Steven Brachman is the lead content provider for UnitedSettlement.com. A graduate of the University of Michigan with a B.A. in Economics, Steven spent several years as a registered representative in the securities industry before moving on to equity research and trading. He is also an experienced test-prep professional and admissions consultant to aspiring graduate business school students. In his spare time, Steven enjoys writing, reading, travel, music and fantasy sports.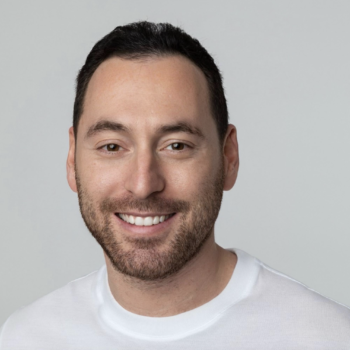 Gabriel Gorelik paves the way for customer service and operations at United Settlement. He is passionate about numbers and holds a strong belief in helping anyone with their debt. Before United Settlement, Gabriel received his BS in Finance & Economics from Brooklyn College. After graduation, Gabriel went on to build his first financial services company where he managed thousands of accounts for business and consumer clients. He understands the importance of client satisfaction, professionalism, and exceeding expectations.