Unraveling the Debt Countdown: Exploring the Intricacies of Statutes of Limitations on Outstanding Debts
Promising to pay back borrowed money is no light oath, especially throughout the course of history. Throughout the years, debtors who weren't able to pay back their debts have been enslaved, thrown in jail, and generally treated with very little respect.
The good news is that laws in America stopped these types of behaviors back in the 1800s. Now, it's no longer considered legal or appropriate to imprison, harass, or abuse someone because they can't pay you back. There is a statute of limitations on debt, which allows that debt to expire after a certain amount of time.
If you currently own a debt that's delinquent or going through the collections process, then you'll want to learn all you can about debt collection statute of limitations laws. That way, you can make an informed decision on how to handle your debts moving forward. Learn more about how long it can take for a debt to expire below.
What is a Statute of Limitations on Debt?
A statute of limitations on a debt describes the valid time limit in which a debt collector can pursue legal action to collect that payment from the debtor. The statute of limitations on different debts varies depending on several factors.
If you're struggling with a lot of debt or you're going through a debt management process, it's important to figure out what the statute of limitations is on that specific debt. The answer will dictate how you should treat that debt and whether or not you should address it, especially if the debt is older.
How Long is the Statute of Limitations
So, how long is the statute of limitations when it comes to an existing debt? The answer to that question will hinge on the type of debt you're currently carrying. In general, it's best to consult with an attorney or specific state laws to find the exact time limit on your debt, but we'll provide some general guidelines you can follow below.
Credit Card Debt
The statute of limitations on credit card debt, in general, is anywhere from 3-7 years depending on where you live. Some states, like Rhode Island, do provide a longer period of 10 years before the debt expires. Credit cards are a type of open-ended account.
Medical Loans
Medical loans are usually a type of written contract. That means you signed a physical document that likely outlined the specific statute of limitations on the debt. You should review this contract to find out the exact time limit you're looking at. If you don't see it in the contract, then the debt could stay active anywhere for 5-10 years. In Kentucky, these written contracts are enforceable for 15 years.
Personal Loans
Personal loans are often based on an oral agreement. While oral contracts are legally binding, they are hard to enforce since the terms may not be clear. These debts usually expire after 2-10 years.
Auto Loans
Auto loans are another type of written contract. That means the statute of limitations should be outlined in writing in your agreement. If not, then you'll have to go by your state laws, which will make your debt enforceable for 5-15 years.
Mortgages
Mortgages are also a type of written contract. Make sure to look over the terms of your agreement to determine how long your debt can get collected. If the terms aren't in writing, then you'll again go by your state laws. This means the debt might exist anywhere from 5-15 years.
Factors Influencing the Statute of Limitations
The type of debt you're carrying isn't the only factor that might influence the statute of limitations on your debt. The exact countdown on your debt will also hinge on the specific state laws that apply to your situation. The agreement you signed when you applied for the debt might also come into play. That's because the agreement might outline whether or not the state laws are applicable to the legal contract or not. Sometimes, a creditor can create a contract that legally extends the statute of limitations. If you agree to these terms, then you'll be bound by them.
Your own actions can also potentially extend the duration of debt. For that reason, it's important to tread carefully when you're going through a debt settlement process. For instance, if you make a new payment on a debt that was on its way to expiring, then you could potentially reset the debt clock back to zero.
What Happens When the Statute of Limitations Expires?
When the statute of limitations on debt expires, that means the person you owe can no longer pursue a legal claim in court for the money you owe them. That doesn't mean they can't continue attempting to collect their money, though. They might still pursue other avenues of getting their money back like selling the debt to a debt collector or contacting you for payment.
Navigating the Legal Aspects of Debt Collections
Debt consolidation is a complicated process, so if you're going through it, then you'll also need to understand how to cope with the legal aspects of debt collections. Debt collectors must follow the Fair Debt Collection Practices Act. This means that they cannot harass you, threaten you, or contact a third party about your debt. If you feel like your rights have been violated, then it's important to get in touch with a lawyer about how to handle the situation.
The Ethical Debate Surrounding the Statute of Limitations on Debts
The law is clear when it comes to the statute of limitations on debts, but the debate surrounding the situation isn't so cut and dry. Many lenders argue that the current statute of limitations on debts allows consumers to abuse the system. Borrowers, on the other hand, argue that they are impacted by unpaid debt even if it does expire. Considering their inability to pay, borrowers don't feel as if they should be adversely punished on top of the impacts they already experience.
Are You Struggling with Overwhelming Debt?
Are you struggling to identify the best way to handle your delinquent debts? Waiting for your debt to expire based on the statute of limitations laws can be a wise play depending on your situation, but it might also cause more problems for you if the debt is still relatively new or you've taken action that resets the countdown.
If you'd like more guidance on how to manage your debt, then our agents can help. Contact us by filling out our online form now to learn more about our services.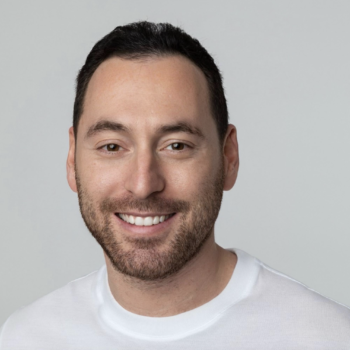 Gabriel Gorelik paves the way for customer service and operations at United Settlement. He is passionate about numbers and holds a strong belief in helping anyone with their debt. Before United Settlement, Gabriel received his BS in Finance & Economics from Brooklyn College. After graduation, Gabriel went on to build his first financial services company where he managed thousands of accounts for business and consumer clients. He understands the importance of client satisfaction, professionalism, and exceeding expectations.