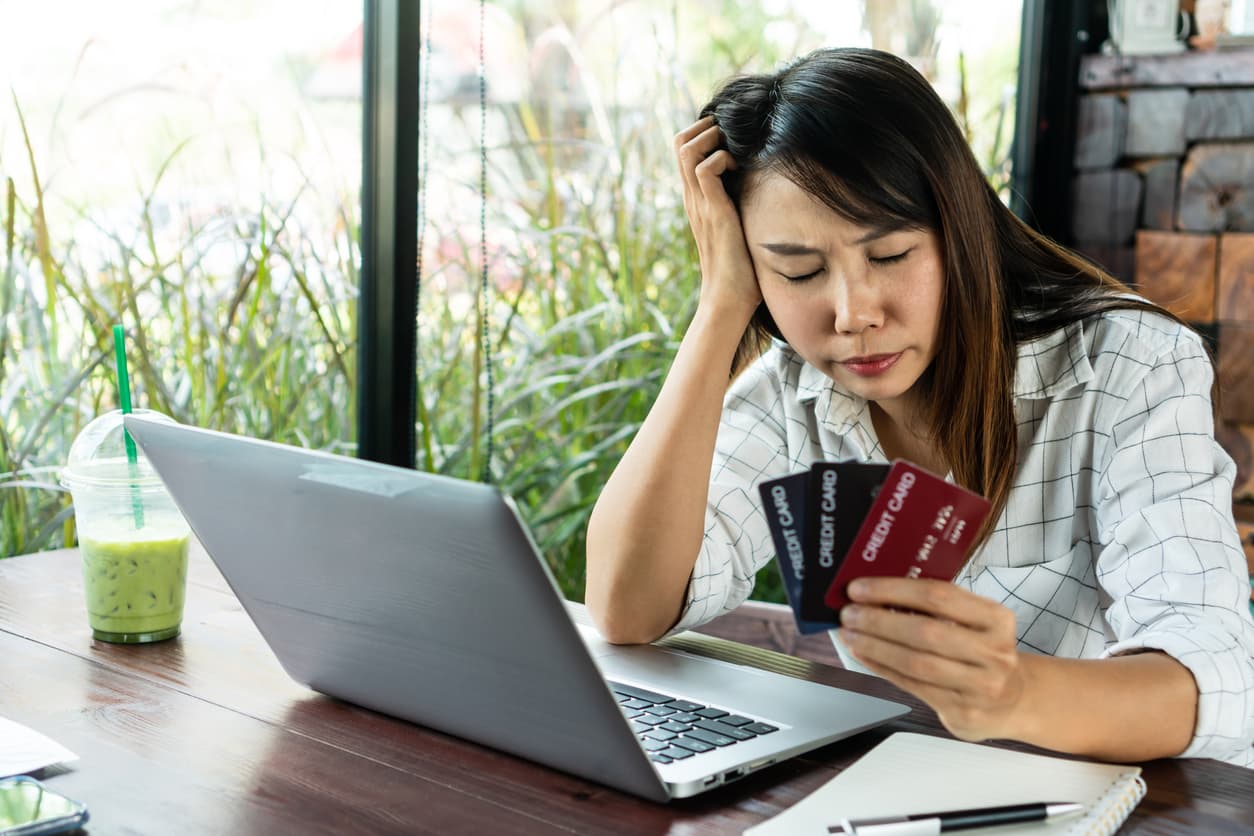 Debt consolidation combines multiple debts into one single loan, typically resulting in a lower interest rate and monthly payment. A debt consolidation loan (DCL) provides the dual benefits of streamlining the repayment process while simultaneously lowering interest expense and the total amount repaid over time. For individuals who are struggling with debt related to credit cards, medical bills or personal loans, a natural question to consider is whether debt consolidation is a good idea. Here are pros and cons of debt consolidation to help you decide whether it is appropriate for you and your financial situation.
Is Debt Consolidation a Good Idea?
Debt consolidation requires organization and self-discipline. Organization means taking the time to itemize all bills – credit card, medical, utility, and other unsecured debts, and to total all necessary expenses – rent, groceries, transportation, etc. before determining the amount remaining that can be allocated toward a single monthly payment on a debt consolidation loan. In a DCL scenario, a debtor borrows sufficient funds to pay off a variety of unsecured debts (credit cards, medical bills, some types of student loans), thereby simplifying multiple monthly payments into one single monthly payment while saving on interest expense. After analyzing the terms of a DCL and clearly determining that the new interest rate and duration of it reduce overall interest expense when compared to the blended interest rate on the pre-existing pile of debt, it becomes crucial to ask whether you possess the self-discipline to reverse the poor spending habits that led to accumulating debt in the first place. If so, then debt consolidation can be a good idea for you.
Pros and Cons of Debt Consolidation
Like most things in life, debt consolidation comes with its own set of benefits and drawbacks. Let's now discuss the pros and cons of debt consolidation in the context of five significant considerations related to paying back a large pile of debt – interest expense, the convenience of the repayment process, the importance of making adjustments to previous consumer spending behavior, potential credit score impact and changes in overall quality of life.
Pros of Debt Consolidation
When it comes to recognizing the benefits of debt consolidation, right at the top of the list has to be the potential savings in interest expense over the remaining life of the debt. In a typical debt consolidation loan scenario, the interest rate on the DCL will be lower than the blended average interest rate of the pre-existing debt, thereby resulting in a cost savings in total interest expense. In fact, if it weren't the case that the DCL comes with a savings in interest expense, the case can easily be made to avoid the DCL altogether. However, another possible consideration and benefit of debt consolidation is the streamlining of the debt repayment process itself. After securing a DCL, the debtor is positioned to pay off fully a multitude of separate debt accounts with varying due dates throughout the month, thereby minimizing the risk of carelessly omitting any payments in the future that would result in late fees and damage to a credit score and profile. Debt consolidation simplifies the repayment process and makes it much easier to stay on top of things, as after the DCL the debtor need only make one monthly payment on the new loan. It can be argued that simplifying the repayment process in the absence of significant interest expense savings (but, importantly, without incurring additional interest expense) still can make the process of pursuing a debt consolidation loan worth the effort.
Cons of Debt Consolidation
However, it should be noted that debt consolidation is not all sunshine and rainbows, and that there are individuals for whom debt consolidation and its drawbacks may not be the right idea. When an individual takes out a DCL, by definition they are taking on more debt. Even though the lender has found the debtor creditworthy, it is incumbent upon the borrower to deploy the new funds directly toward paying off pre-existing debt – no exceptions! For those who cannot resist the temptation to allocate a fresh pile of money toward extra spending on restaurants, clothing, sporting events and other luxuries, a DCL is a fast invitation for financial trouble. Again, self-discipline is necessary in a DCL scenario, so if you think you might be tempted to spend some of the DCL funds on "extras," then debt consolidation is a bad idea for you.
What about credit score impact? Well, if you act irresponsibly with the new funds, don't pay off old debt and fall further behind – ouch! You're almost certainly laying the groundwork for delinquencies, late fees and damage to your credit score. However, for the individual who pays off pre-existing debts in full and develops a track record of timely repayment on the DCL, not only will the path toward a debt-free lifestyle be properly paved with a timeline and disciplined behavior, but one can expect a credit score and profile to improve. It should be noted that when initially applying for a DCL (which often takes the form of a personal installment loan or balance transfer credit card offer) a temporary negative impact to a credit score will result that usually resolves within a few months. Absent multiple applications within a compressed period of time, applying for a DCL will have only a negligible credit score impact. But most importantly – the quality of life improvement that results from achieving the peace of mind that results from a debt-free lifestyle makes debt consolidation a productive choice for the organized and self-disciplined individual.
To learn more about debt consolidation or to schedule a free consultation, please contact us online or call us today at 888-574-5454.

Steven Brachman is the lead content provider for UnitedSettlement.com. A graduate of the University of Michigan with a B.A. in Economics, Steven spent several years as a registered representative in the securities industry before moving on to equity research and trading. He is also an experienced test-prep professional and admissions consultant to aspiring graduate business school students. In his spare time, Steven enjoys writing, reading, travel, music and fantasy sports.