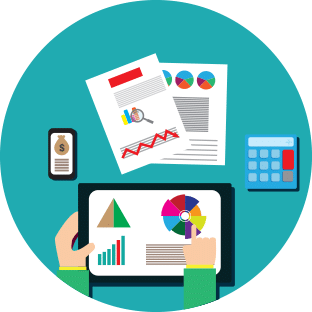 Business Bankruptcy Alternatives Guide
If you are contemplating bankruptcy for your business think again, there may be better options. Why do you want to consider alternatives? Because the process and effect of bankruptcy is not good. In fact, only 10% of business that operate under Chapter 11 bankruptcy (restructuring) recover.
Chapter 7 bankruptcy (liquidation) is less desirable and should be a last case scenario. Bankruptcy is very stressful either way. If you are considering Chapter 7 (restructuring) the stress usually gets carried to everyone in the company including the employees. The question of "are we staying in business? Often arises. If you are leaning towards Chapter 11 (restructuring) the risk of losing everything will be on your mind.
Disadvantages of Bankruptcy:
Declaring bankruptcy will make it harder to do business in the future.
Fees associated with declaring bankruptcy are expensive.
Loss of control in your business.
Time consuming and involves a lot of paperwork.
Very Stressful.
Debt Restructuring / Settlement
Debt restructuring/settlement can be a great alternative to bankruptcy. Debt management firms work on negotiations with the creditors on your behalf. We work out an affordable plan that can help your business survive. Often small businesses have ups and downs, we help you move through your downs to your ups. Once we have an affordable plan you agree too we begin negotiations. Our experience and creditor relations helps us get settlements and debt restructures quickly.
Business Bankruptcy Alternatives
Cash Infusion
At this point you probably tried to get loans everywhere else, even ones that may have got you here in the first place. Another way to get cash is selling equity or assets. Have you considered selling shares in your business? Selling equity in your business may reduce your stake but will be much better than declaring bankruptcy. Do you have assets such as: Inventory? Real Estate? Accounts Receivable? Often there are special finance firms that give loans specifically for those items.
Advisory / Consulting Services
Consultants can be costly but also can be worth it as an alternative to declaring bankruptcy. They will attempt to solve your financial troubles with a workout plan limited to the creativity of the consultants you hire. They will often take some of the stress from you, but will also be on top of you making sure they are provided the correct information regarding the debts and balances.
In Conclusion: Can the Business Survive?
Prior to approaching any alternatives ask yourself, can this business survive? If the answer is yes workout a plan and timeline. If you believe your business can survive fight for it, don't give up. Speak to debt experts and debt settlement / management firms. Explore all options, because once you declare bankruptcy the odds are against your survival.
Related to: Business Debt Alternatives
Based on 376 reviews
Overall 4.4 out of 5 stars
That when it seems like nobody can help United will.
This was a great experience for me. I am just starting but Madelene Gallon made me feel like we were friends for years. She tried to make me feel that she would help me and make sure I got the best deal from United. I hope this...
Kind and caring
Had been searching for a while for a company I could trust to get me out of crippling debt. Really didn't think it was possible. Spoke to Ben at United Debt and he assured me that not only was it possible, but it would be fairly...
Kind and caring
Had been searching for a while for a company I could trust to get me out of crippling debt. Really didn't think it was possible. Spoke to Ben at United Debt and he assured me that not only was it possible, but it would be fairly...
Quick, easy assistance!
I've been working with Ben at United Debt to help me organize and get out of debt for once - I've been dealing with debt for ages and Ben showed me some simple ways to begin dealing with things to keep me from bankruptcy or worse....
I need help
I really appreciate
Great!
Renika went above and beyond today to help me. She is wonderful to work with! Thank you again Renika for all of your help today! Happy Holidays to you!
Paying back
They where great listeners
Customer service is truly helpful
Renika was so helpful. My account was paid off but I kept receiving notifications. She cleared up the situation.
Great Customer Service
Renika did a wonderful job handling my questions and transactions. She is very patient on the phone and took care of my needs accordingly.
Very helpful
Renika did a great job in answering all of my questions in a timely manner. She was polite and friendly. Keep her on the payroll.
What's Important to me is United Settlement Costumer service !
United Settlement Costumer service is Amazing Everyone is Professional . I am so happy choosing them with my card Debt. thank you all for helping me out .
That this company has integrity!
A responsive company that keeps it clients up to date and fully informed. I like the fact that I can send them a text and be guaranteed an answer within 24 hrs.
Professional and focused on facts and truth not hype. Excellent. We want to know facts.
Great work very professional and great updates. Communication is excellent.
trust them
Excellent. Also each time i call there they treat me with respect even though they are probably thinking jerk . You sure have made mess of your life. but they have been taught to smile smile smile. this agency is just awesome....
Thanks for all your help and negotiations.
Thanks for the update! I have faith in you guys and will continue my payments. Thanks for all your help and negotiations.
That A Settlement Was Entered.
I Absolutely Love You All At United Settlements. You All Have Saved My Credit Solutions. I Would Refer Everyone To You Services.
Tough Financial Hard Times During Covid-19
I signed up with United Debt Settlement because of large credit card debts, which had taken a financial toll on my credit. UDS has an outstanding reputation assisting clients like me achieve financial recovery and success. During...
The results of the settlement attempts.
So far, I have found United Settlement more than satisfactory. Very conscientious and very efficient in providing a service in debt settlement. Thank you and all the members of your team who are assisting in bringing me new life. ...
No hassle service
Quick fast and no hassle