Getting out of debt isn't always a quick and easy process. There are several variables involved in getting out of debt, not the least of which are the total amount of existing debt, monthly cash flow and expenses, and amount of personal savings. Behavioral modification isn't always easy, and it is often the case that irresponsible spending habits that brought an individual down a path toward accumulating debt may still remain.
However, once someone makes the simple (but not easy) decision to reverse course and move toward eliminating debt and achieving the peace of mind associated with a debt-free lifestyle, it becomes possible to make steady progress.
Although it simply isn't realistic for everyone to be able to pay off all of their debt within a year, it is realistic for anyone to make progress towards that goal – and for those with more manageable debt levels – it absolutely is possible to pay off all debt within a year! Let's take a closer look.
Take Inventory
The first step toward getting your debt under control is to gain a full understanding of exactly the types of debt you have. Identify which of your debts relate to credit cards, student loans, a home mortgage or auto loan, any personal installment loans, medical debt, and any other types of unsecured and secured debt.
Be clear about all outstanding balances, interest rates and minimum monthly payments. The second step is to devise a written monthly budget that includes all sources of after-tax monthly cash flow and individual line items for all necessary expenses. The 50/30/20 budget is a good place to start.
Under this budget framework, 50% of after-tax disposable income gets allocated to necessary expenses (food, housing, transportation, utilities, etc.); 30% to "wants" (restaurant meals, vacations, experiences, luxury goods, etc.) and 20% to debt repayment and savings.
Allocating a minimum of 20% of monthly disposable income toward debt repayment and savings each and every month is an immediate action that places you squarely on the road toward paying off your debt.
Use the Avalanche Method
Now that you're allocating a minimum of 20% of all after-tax disposable income toward debt repayment and savings, it's time to break the habit of paying only the minimum monthly payment on at least some of your debt.
The Avalanche Method involves prioritizing your debt balances by interest rate, paying off your highest interest rate credit card first, and leveraging your monthly budget to determine how much more than the monthly minimum you can allocate toward the card. Regardless of the respective card balances, the card with the highest interest rate is assigned the highest priority each month.
Repeat the process every month, shifting over to the next highest interest rate card after the first becomes completely paid off. By prioritizing your cards by interest rate, the avalanche method results in paying less interest expense over time while shortening the process of paying off your debt.
In addition, if you can afford to substitute weekly or bi-weekly payments for monthly payments on your debt, do it – making more frequent payments of moderate size reinforces the mission of getting out of debt faster.
Stop Building Credit Card Debt
Next up, it's time to put your credit card spending on ice. Whether you cut up all but one of your cards (it's always a good idea to have one credit card on hand for emergencies) or literally put them on ice in a freezer bag within your freezer – it's time to put an end to credit card spending until you have your finances better under control.
Leave home without your credit cards! If you have stored your credit card information at any online retailers, delete the card info from the site. The same goes for any online subscriptions you may have – use a debit card linked to your checking account for monthly subscription services like Netflix, Hulu and Amazon Prime.
Also, look to take advantage of promotional rate balance transfers for some or all of your credit card debt. Although 0% promotional balance transfers are generally reserved for those with strong FICO credit scores well into the 700s, it is not uncommon to find low single-digit interest rate promotional offers for those individuals with good credit scores who can take advantage and save hundreds of dollars in interest expense over the 12-18 month promotional period.
Develop Better Spending Habits
Even after putting your credit cards on ice, there are still other new behaviors that you can adopt that will help you get out of debt faster. Asking yourself, "Is this necessary?" in regards to regular spending habits can help put an end to seemingly endless small purchases that accumulate into larger amounts that impede the ability to get out of debt faster.
The day will come when sheltering in place as a result of COVID-19 ends, yet the pandemic has given all of us an opportunity to re-evaluate what is truly necessary in our lives and whether we want to exclude certain aspects that truly don't serve us.
When it comes to personal spending, are daily high-priced coffees and lunches out really necessary? Hasn't the pandemic shown many of us that we can fend for ourselves effectively while staying at home? Maintaining small, daily changes like these that save money while keeping us grounded in a simpler lifestyle will pay dividends after the world finally returns from COVID-19.
Therefore, it is a good idea to cement better spending habits now so that when more options become available again, you won't fall back into the habit of unnecessary spending.
Get Out of Debt
A few final thoughts. When you're truly serious about getting out of debt as quickly as possible, you'll be more inclined to take a larger chunk of any year-end bonus that you receive through work and apply it toward debt repayment.
Give yourself the holiday gift of taking a major stride toward a debt-free lifestyle! Look at it this way – if you behave responsibly in the future, this won't be something you have to do again and again when the holidays roll around. Here's another tip.
With all of the time we have had at home this year, it may have become apparent that you have certain household items and unused gifts that you simply don't use. Why not sell them on OfferUp or Craig's List and allocate funds raised toward paying off some of that debt? Make the effort to create quality listings with attention-grabbing headlines and photos that generate results.
And finally, don't forget to reward yourself along the way. As you pass milestones, you deserve to celebrate. Nothing extravagant – remember, the whole point is to get out of debt. But surely a little ice cream, pizza or similar favorite wouldn't be too much to ask for as you take strides toward becoming 100% debt free.
About the Author: Steven Brachman
Steven Brachman is the lead content provider for UnitedSettlement.com. A graduate of the University of Michigan with a B.A. in Economics, Steven spent several years as a registered representative in the securities industry before moving on to equity research and trading. He is also an experienced test-prep professional and admissions consultant to aspiring graduate business school students. In his spare time, Steven enjoys writing, reading, travel, music and fantasy sports.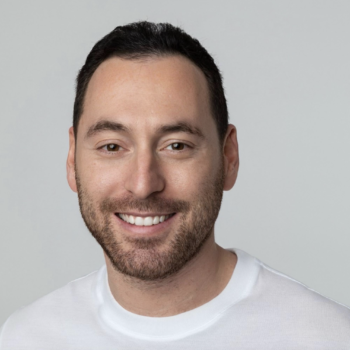 Gabriel Gorelik paves the way for customer service and operations at United Settlement. He is passionate about numbers and holds a strong belief in helping anyone with their debt. Before United Settlement, Gabriel received his BS in Finance & Economics from Brooklyn College. After graduation, Gabriel went on to build his first financial services company where he managed thousands of accounts for business and consumer clients. He understands the importance of client satisfaction, professionalism, and exceeding expectations.