If you're in debt, having a debt collector constantly reminding you of how much you owe can add to your existing stress. The good news is laws exist to help protect consumers like you from harassment and unfair treatment by debt collectors.
The Fair Debt Collection Practices Act is designed to create guidelines debt collectors must follow when seeking to collect on a debt. Learn more about debt collection laws and how they protect you from debt collectors.
What is the Fair Debt Collection Practices Act?
The Fair Debt Collection Practices Act (FDCPA) is a law that prohibits unethical and unfair treatment of debtors by debt collectors. By limiting how and when a debt collector can contact you, who they can talk to, and how they can represent themselves, the FDCPA makes sure you're being treated fairly when you owe money.
The legislation also helps reputable debt collection agencies do their jobs fairly by holding debt collectors to ethical standards.
Upcoming Changes in Late 2021
Changes to the FDCPA are set to take effect at the end of November 2021. These changes relate mostly to how debt collectors can contact you — and give you more control over when and how you're contacted. Debt collectors will also have more restrictions on how they can collect debts.
Who Does the Fair Debt Collection Practices Act Apply to?
The FDCPA applies to consumer debt, mainly concerning personal, family, or household uses. If you are in personal debt, it is likely covered by the FDCPA. Business, corporate, and agricultural debts aren't covered under the law.
Common types of personal debts that are covered include:
What Does the Fair Debt Collection Practices Act Prohibit?
The main goal and benefit of the FDCPA is limiting when and how debt collectors can contact you and what they're allowed to say to you. According to Fair Debt Collection Practices Act requirements, debt collectors aren't allowed to:
Harass You:

Debt collectors aren't allowed to use abusive or harmful methods to collect your debt — such as trying to collect your debt without identifying themselves as a collector. A debt collector can't use abusive or profane language, call you repeatedly to annoy you, or threaten to use violence or hurt you.

Contact You Any Time:

No one wants to get a late-night or early morning phone call, especially if it's related to debt. The FDCPA limits when debt collectors can contact you. They may not contact you before 8 a.m. or after 9 p.m. unless you give them permission to do so. Likewise, they can't contact you at work if you tell them not to. You can also send a letter in writing asking the collector to stop contacting you, they must cease communications.

Lie to You:

A debt collector has to be truthful when trying to collect debts from you. That means they can't use false or deceiving means to collect money, such as lying about the amount you owe. This restriction stops debt collectors from giving you false threats as well. For example, a collector can't pretend they're part of the government and tell you that you'll be arrested.

Treat You Unfairly:

In addition to not harassing debtors, collectors have to treat you fairly when trying to collect a debt. For example, they can't try to collect extra fees or interest charges on top of the amount you owe (except in specific circumstances). They also can't deposit a post-dated check early or make your debts public.

Tell Third Parties About Your Debt:

In most cases, debt collectors can only speak about your debt with you and your spouse. If you have an attorney and have notified your collector, the debt collector must speak with your attorney regarding your debts.
Debt Collectors Must Validate Your Debt
Debts must be validated before a debt collector starts trying to collect the money from you. This involves sending a validation letter, also called a Fair Debt Collection Practices Act demand letter, that's sent within five days after first contacting you or explaining your debts during their first phone call. Demand letters must include:
The amount of money you owe.

The name of the creditor you currently owe the money to.

Instructions to find the name of the original creditor.

What to do if you don't think the debt is yours.
How to Report Fair Debt Collection Practices Act Violations
You can report debt collectors who violate the FDCPA to the Federal Trade Commission and Consumer Financial Protection Bureau. In addition to the FDCPA, many states have their own debt collection laws. You'll need to report violations of state laws to your state attorney general.
Know Your Rights When Dealing with Debt Collectors
Dealing with debt is hard enough on its own. You don't need debt collectors harassing you all day and night on top of it. The Fair Debt Collection Practices Act helps protect you from unethical and unfair debt collectors. You can also make managing your debt easier by working with a reputable debt relief company.
Companies like United Debt Settlement can help you deal with debt collectors and find solutions to your debt. Find out if you qualify for debt relief today or give us a call at 888-574-5454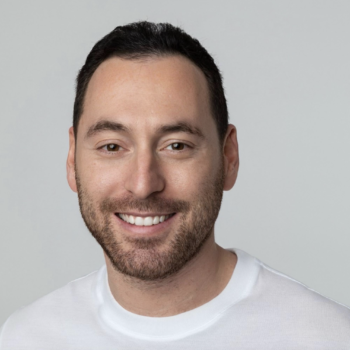 Gabriel Gorelik paves the way for customer service and operations at United Settlement. He is passionate about numbers and holds a strong belief in helping anyone with their debt. Before United Settlement, Gabriel received his BS in Finance & Economics from Brooklyn College. After graduation, Gabriel went on to build his first financial services company where he managed thousands of accounts for business and consumer clients. He understands the importance of client satisfaction, professionalism, and exceeding expectations.