Abundant debt causes abundant problems. As a practical matter, for many Americans, the financial pressure that results from carrying excessive debt interferes with peace of mind and day-to-day happiness.
Instead of saving money and moving ahead toward financial strength, individuals burdened by too much debt are often forced to focus on merely making ends meet each month while not accumulating any significant savings. And then there's the matter of falling behind on debt payments and becoming susceptible to debt collections.
Debt collection agencies are notoriously well known for their persistent tactics that border on – or include – harassment of the debtor. But can things go even further than that? When you're behind on payments, can a debt collector get into your bank account? Let's take a closer look.
Can a Debt Collector Get Into My Bank Account?
For starters, you have to get sued first, and lose. Before that can even possibly happen, you should attempt to head that off at the pass. Make certain to communicate with your creditors, as many of them are surprisingly willing to work with individuals who encounter difficulty paying their debts.
It is therefore vital to contact your creditors at the first sign of trouble – and to be honest about your circumstances – as creditors may reduce or suspend payments for a period of time. The good news in any of this is that if you do eventually wind up getting sued and lose, it will take time – meaning that you will have abundant time to scramble if necessary and get this part of your financial house in order.
Only after a judge enters a judgment against you can a collections agency or other creditor possibly gain access to your bank account. Therefore, even if you're deeply in debt and behind on payments for many months, you need not live in fear of waking up one day and finding that your angry creditors have decimated your bank account.
It doesn't happen like that. Instead, you would be given notice of a lawsuit that includes a specific date and time for a hearing. So quit worrying, contact your creditors, and try to prevent any lawsuit from ever happening in the first place.
A Creditor Gained Access to My Bank Account
There are exceptions, however, when a creditor actually can gain access to your bank account even in the absence of a court judgment. One such instance can involve the Federal Government – if you owe money on Federal loans, the government does not need a judgment to access your bank account as a creditor.
Not only can the government seize funds from your bank account, but it can also use wage garnishment, Social Security garnishment or tax refund seizure to repay itself. Separately, you want to be careful about owing money to the same financial institution at which you hold bank accounts.
This is because depending on the language included in your original loan agreement, the financial institution may have been granted permission to access your bank account funds in the event of non-repayment on the loan. So, if you're already in debt trouble at the financial institution where you currently hold your bank account, get busy finding another bank.
Do Not Give Your Bank Account Information to Creditors
Never give a creditor your bank account information. Rest assured, if you provide your bank account information to a creditor or collections agency, they will use it to their advantage.
Know that many creditors will ask to be paid by debiting your account electronically. However, when you grant access, you allow for the possibility of the creditor debiting the full amount that you owe – even if you have agreed to pay less than this amount within a particular time frame. Avoid the possibility of any such hassle in advance.
If a creditor insists this is the only method by which they will accept payment, then consider opening an additional account for the express purpose of paying back your debt – and fund the new account only to the extent that you are repaying. Do not include any extra money in this additional bank account beyond the amount of the debt owed.
In this way, you will protect yourself from having a creditor access your entire bank account while still completing the process of debt repayment.
Contact United Debt Settlement to learn more about debt relief. Give us a call at (888-574-5454) or fill out our online contact form. 
About the Author: Steven Brachman
Steven Brachman is the lead content provider for UnitedSettlement.com. A graduate of the University of Michigan with a B.A. in Economics, Steven spent several years as a registered representative in the securities industry before moving on to equity research and trading. He is also an experienced test-prep professional and admissions consultant to aspiring graduate business school students. In his spare time, Steven enjoys writing, reading, travel, music and fantasy sports.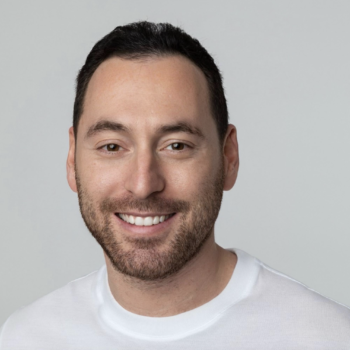 Gabriel Gorelik paves the way for customer service and operations at United Settlement. He is passionate about numbers and holds a strong belief in helping anyone with their debt. Before United Settlement, Gabriel received his BS in Finance & Economics from Brooklyn College. After graduation, Gabriel went on to build his first financial services company where he managed thousands of accounts for business and consumer clients. He understands the importance of client satisfaction, professionalism, and exceeding expectations.