A recent study of over 600 millionaires revealed a surprising secret that most wealthy individuals share. They all know how to live frugally, and they apply that mindset to their everyday lives!
If you're hoping to break free from a debt cycle and start to build financial independence, then you're in the right place. First, you need to build up your knowledge on frugal living tips. Learn everything you need to know about frugal living below.
Frugal Living
: What Does it Really Mean?
When most of us envision what it means to define frugal living, we picture being cheap, sacrificing quality for cost, and never spending money. That's far from the real picture, though. A true frugal definition involves adopting a mindful mindset and being more conscious about your spending. This mindset requires you to create and focus on your financial priorities.
In other words, frugal living means asking yourself, "is this purchase worth it?" before buying something. It means thinking about the benefits and costs of things before diving into purchasing them. You can still have nice things and splurge, so long as you always remember what your financial priorities are, too.
The basic mantra of a frugal lifestyle would be giving up what you don't care about now in order to have enough money for what you want later.
The Many
Benefits of Frugal Living
One of the best benefits of frugal living is that you can pay off debt and still save money. You can invest in your future while still enjoying the good things now. You'll have less financial stress while simultaneously enjoying more financial freedom, too! Living frugally now helps build resiliency, and it will help you weather bad financial situations.
As if these individual benefits weren't enough to have you sold, frugal lifestyles are also generally better for the environment and society. By avoiding the impulse to over-indulge, you're helping to reduce waste. Less consumption, less commuting, and less carelessness are all goals to strive for. Frugal lifestyles are often more sustainable, too.
Frugal Living Tips
to Start Following Today
Do those benefits all sound attractive to you? Are you ready to start living frugally? Here are a few of our favorite tips to help propel you forward into your new life:
Start tracking your expenses NOW

Audit your account regularly

Use a budget and stick to it

Always live within or below your means

Shop for quality used items for massive discounts

Apply meal planning

Practice wise saving and investing tactics

Always price shop

Stay aware of deals and sales that will benefit you

Sell your unwanted quality items

Keep up with credit card debt (more on that below)

Try challenges (like No-Spend Sundays)

Curb impulse purchases
While browsing through these tips, visualize yourself doing them. When you do, you'll realize that living frugally is easier than you think! If you can change your mindset, then you can start to change your life!
Keeping Up with Credit Card Debt
One of the very best ways to become a frugal lifestyle pro is to stop recklessly using credit card debt to afford purchases. Avoid credit card debt as a general rule unless the purchase will pay off significantly in the long-run. Rather than taking on more debt, it's time for you to invest in yourself by keeping up with credit card debt now and forever.
Each time you purchase something with debt, you end up paying more for it. Not only will you end up paying the costs of the product over the long-term, but you'll also incur other costs in the form of credit card fees and interest.
Make a change now by creating a goal of paying more than your minimum due each month. If you're only making minimum payments, then you'll end up paying even more in the long run. After all, that's how credit card companies make a profit off of your purchases! They drag out your payment plan for as long as possible.
How to Live Frugally
in 2021 and Beyond
Are you ready to start living frugally? Adopt the tips above and start keeping up with your credit card debt now to make a real change in your finances. Once you start to live a frugal life, you'll be able to enjoy more financial freedom, less financial stress, and weather those financial storms with ease.
Do you feel empowered by this knowledge on how to live frugally? Are you ready to take the next steps and start keeping up with credit card debt in 2021 and beyond? We're prepared to help you determine whether you qualify for debt relief and get you moving forward towards your financial goals. Contact us now if you have questions about the next steps you should take.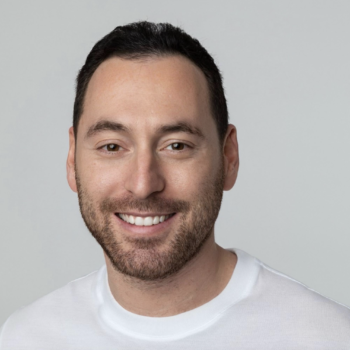 Gabriel Gorelik paves the way for customer service and operations at United Settlement. He is passionate about numbers and holds a strong belief in helping anyone with their debt. Before United Settlement, Gabriel received his BS in Finance & Economics from Brooklyn College. After graduation, Gabriel went on to build his first financial services company where he managed thousands of accounts for business and consumer clients. He understands the importance of client satisfaction, professionalism, and exceeding expectations.