There have already been widespread ripple effects after the Federal Reserve raised interest rates by 0.75% in mid-June, but everything we've seen so far is just the beginning. The Fed and other economists are telling Americans to brace for rising interest rates throughout 2022. By the end of the year, the Fed hopes to have the interest rate go up by about 2.5%.
This change doesn't have to be all negative, though. All you need to do is learn how to profit from rising interest rates and then follow up with your knowledge by acting accordingly. Are you interested in empowering yourself this year? Learn more about the top five things you can do to benefit from rising interest rates below.
1. Invest in Banks, Brokerage Firms, and Credit Card Lenders
If there's one thing you need to know about how to benefit from rising interest rates, then it's that lenders are the big winners when interest rates start to go up. Higher interest rates make it more expensive to borrow money. Banks, credit card lenders, and brokerage firms all make a profit when they loan out money and then receive money in interest payments later.
If you want to know how to take advantage of rising interest rates, then this is where you should start! Consider investing in these types of businesses in 2022. They're sure to see higher profit margins that continue to increase into 2023 as well.
2. Make Investments in Healthcare and Technology
When it comes to investments for rising interest rates, banks are probably your best option. Technology and health care are probably a close second, though! Why? Statistically speaking, the health care and technology sectors continue to grow even during periods of high interest rates. In the past, these industries continued to experience average gains, which can help provide you with stable gains during the period of market correction.
What's more, these sectors are pretty low-risk and valued very low at the moment.
3. Lock in Fixed Rates on Home Loans Now
Higher interest rates will make it more expensive to buy real estate over the long term. That doesn't have to be the case, though, if you lock in a low, fixed-rate home loan now. If you currently have an adjustable-rate mortgage, then consider refinancing with the lowest possible interest rate. Once you do, you'll save money despite the rising interest rate.
4. Pay Off Your Credit Card Debt Now
As explained above, borrowers make a big profit off of rising interest rates. If you currently have credit card debt or other types of debt, then it's important to determine whether rising interest rates will impact your debt.
Credit card interest rates are usually set when you apply for your card. Be aware, though, that if there's an introductory rate, then that interest rate is sure to rise after a certain period of time. You need to take note of this time period to ensure you don't get hit with an unexpected interest rate hike. On top of that, it's important to recognize that your credit card company is legally authorized to raise your interest rates. All they have to do is provide you with a 45-day notice in advance of increasing the rates. With that in mind, make sure to keep up with any letters you receive from your credit card companies during times of rising interest rates.
If it will, then it's time to get a handle on your debt ASAP. If rising interest rates start to impact your debt, then you'll wind up paying way more than you would if you pay it off faster.
Are you struggling with this tip? Check out our debt management strategies.
5. Go Short on Bonds
Are you wondering what the best bond funds for rising interest rates are? As rates rise, prices of bonds are likely to fall. That's not great if you have long-term bonds, but it can work in your favor if you pick the right market and you opt for short-term bonds.
Will You Take Advantage of Rising Interest Rates in 2022?
Rising interest rates signal that a market correction is underway, but the uncertainty and financial changes don't have to be all negative for you in 2022. Now that you know how to profit from rising interest rates, you can use this information to empower yourself to thrive throughout the next few months and in the coming years, too.
One thing you don't want to do, though, is become one of the borrowers that suffers due to rising interest rates. If you want to prevent that from happening, then it's in your best interests to focus on getting rid of your debt ASAP. Here at United Debt Settlement, we can help you find solutions to your debt problems. See if you qualify for debt relief by filling out our online form now.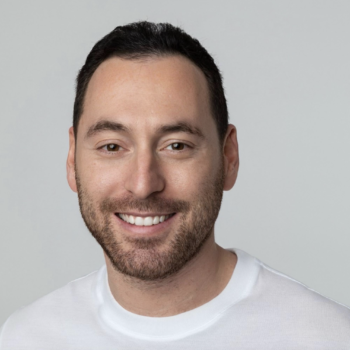 Gabriel Gorelik paves the way for customer service and operations at United Settlement. He is passionate about numbers and holds a strong belief in helping anyone with their debt. Before United Settlement, Gabriel received his BS in Finance & Economics from Brooklyn College. After graduation, Gabriel went on to build his first financial services company where he managed thousands of accounts for business and consumer clients. He understands the importance of client satisfaction, professionalism, and exceeding expectations.