Debt consolidation involves combining a variety of bills related to unsecured debt that can include credit card debt, personal loans and medical bills into one streamlined monthly payment. There are often many benefits to debt consolidation – including a more manageable monthly payment, a lower blended interest rate, lower interest expense over the life of the debt, and a simplified payment process that makes it easier to keep track of payments and avoid late fees.
In the case of debt settlement, the benefit can involve a reduced payment amount. With all of these potential benefits, you may be wondering about the potential drawbacks of debt consolidation. Are you wondering how debt consolidation affects your credit score? Debt consolidation can either hurt your credit or help it, depending on your payment plan. Learn more!
How Does Debt Consolidation Affect Your Credit Score?
Does debt consolidation hurt your credit? The short answer is that it usually doesn't have to, although sometimes it will. Let's take a closer look. In a typical debt consolidation loan (DCL), the borrower obtains funds that can be immediately deployed to pay off a variety of pre-existing unsecured debt balances.
The purpose of the DCL is to save money, since the new loan should only be taken if it comes with a lower blended interest rate than is attached to the pre-existing debts. In this way, the DCL helps the debtor save money on interest expense over the life of the debt, while simultaneously simplifying the repayment process by streamlining multiple payments into one simple monthly payment.
Types of DCLs include promotional low-interest rate balance transfers on credit cards, personal loans, home equity loans and student loan consolidations. DCLs are popular for the convenience and debt savings that they provide, and taking out a DCL will not in and of itself hurt your credit score.
So, when does a debt consolidation loan hurt your credit score? Taking out a DCL means taking out more debt, so it becomes vitally important to truly utilize all funds generated through a DCL to only pay off pre-existing debt. This requires discipline and self-awareness. If any of the proceeds of a DCL are used for extra spending or even for day-to-day survival expenses, this becomes an invitation for trouble.
It is crucial for the borrower to adjust spending behavior away from the bad habits that led to accumulating debt in the first place – otherwise the DCL will not work. Instead, the debt pile actually grows larger, while the responsibility of making timely repayments on the debt remains. Any late payments, delinquencies, and defaults that result from an ever-growing pile of debt will unquestionably damage a credit score.
However, it simply doesn't have to be this way. On the contrary, making consistent timely repayments on a debt consolidation loan will build a favorable track record that will strengthen a credit score and profile
Does Debt Consolidation Hurt Your Credit Score?
If we're going to ask, "does debt consolidation hurt your credit score?" we're going to need to talk about two more approaches to debt consolidation – the debt management plan (DMP) and debt settlement.
For those individuals burdened by high levels of unsecured debt, a DMP can prove highly useful. A DMP is a structured plan designed and managed by a credit counseling agency that negotiates lower interest rates and monthly payments with creditors. A DMP accomplishes what a DCL does, but differently, as there is no loan involved in a DMP.
The benefits of lower interest rates, lower interest expense over the life of the debt, a more manageable monthly payment, and a streamlined repayment process are all part of the program. Credit card accounts included in a DMP will get closed, resulting in temporary initial damage to a credit score. However, when a debtor makes regular timely monthly payments to the counseling agency that then makes disbursements to the various creditors included within a DMP, the debtor's credit score and profile will recover and strengthen.
Participation in a DMP shows a willingness to pay back debt, and this becomes beneficial to a credit score over time, with commitment to the process. DMPs typically will take three to five years to complete, so they should not be entered into without that full understanding and commitment. If a debtor falls behind on monthly payments into a DMP, damage to a credit score will result
Does Debt Settlement Hurt Your Credit?
Debt settlement takes place when a debtor or debt relief company successfully negotiates a payoff amount for less than the total amount owed on a debt. This lower amount is agreed to in writing by a creditor or collection agency and is often paid in one lump sum, although it can also be paid off over time.
Negotiating and paying lower amounts to settle debts is far more common than many people realize, as many creditors are willing to receive a "slice of the pie" than no pie at all when delinquent accounts approach "charge-off status" and are on the verge of becoming worthless. Unquestionably, a successful debt settlement can save a debtor thousands of dollars.
However, debt settlement often also causes significant damage to a credit score and profile. First of all, in order for accounts to become eligible for settlement in the eyes of a creditor, they have to first become delinquent for many months. Delinquencies get reported to the three major credit bureaus (Experian, Equifax and TransUnion) and this lowers a credit score.
Furthermore, in a typical debt settlement scenario, a debtor sends regular payments into an escrow account managed by a debt settlement company in an effort to reach a targeted level for settlement. But this process often takes a year or more, and in the meantime, the delinquent accounts continue to accrue late fees and negative marks on a credit report, further lowering a credit score. Ultimately, a settlement can take place that results in significant savings, but not without additional negative remarks (account "settled") remaining on a credit report for seven years.
Therefore, every effort should be made to have settled accounts marked as "paid in full" on credit reports to help mitigate damage to a credit score and profile
Need help with debt consolidation? Fill out our online form for a free debt consultation or give us a call at 888-574-5454.
About the Author: Steven Brachman
Steven Brachman is the lead content provider for UnitedSettlement.com. A graduate of the University of Michigan with a B.A. in Economics, Steven spent several years as a registered representative in the securities industry before moving on to equity research and trading. He is also an experienced test-prep professional and admissions consultant to aspiring graduate business school students. In his spare time, Steven enjoys writing, reading, travel, music and fantasy sports.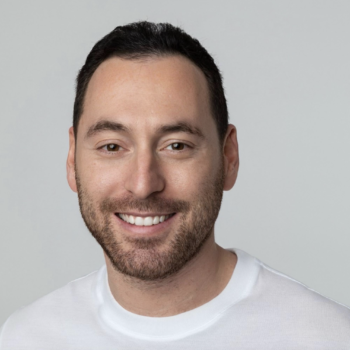 Gabriel Gorelik paves the way for customer service and operations at United Settlement. He is passionate about numbers and holds a strong belief in helping anyone with their debt. Before United Settlement, Gabriel received his BS in Finance & Economics from Brooklyn College. After graduation, Gabriel went on to build his first financial services company where he managed thousands of accounts for business and consumer clients. He understands the importance of client satisfaction, professionalism, and exceeding expectations.