Foreclosure is a scary sounding word for any indebted homeowner who has fallen behind on mortgage payments. In actuality, foreclosure is an ordered sequence of legal proceedings through which a lender ultimately repossesses and/or sells a home following a period of time during which the homeowner ceased making payments on a mortgage.
In most states, a homeowner who falls behind 90 days – or three monthly payments – on a mortgage becomes susceptible to the lender legally initiating the foreclosure process. When ninety days of mortgage delinquency have occurred, a lender can file a Notice of Default, setting the stage for the home to be sold at a Trustee Sale auction approximately ninety days later.
However, receiving a Notice of Default does not mean that you will definitely be entering foreclosure – there is still time and things to know about how to stop foreclosure – and even how to stop foreclosure at the last minute. If you're having trouble meeting your mortgage payments, you need to know your options for stopping foreclosure. Here are 5 options for stopping foreclosure.
5 Options For Stopping Foreclosure
If you have already missed three mortgage payments and received a Notice of Default, things certainly are heading in the wrong direction – but that does not mean that foreclosure is inevitable. Yes, the clock is ticking closer to foreclosure, and there is urgency to act. You basically have three calendar months to clear up the default.
This is the time to work out an arrangement with your mortgage lender, sell the property, or raise the money owed on it. Fact is, most lenders prefer not to take ownership of defaulted property, and this happens whenever a foreclosed home is not successfully sold at a Trustee Sale auction and subsequently becomes an REO (Real Estate Owned by lender).
Rather than having to subsequently sell REOs on the open market through local real estate agents or at REO liquidation auctions, lenders actually prefer to work out a compromise ahead of the Trustee sale auction that allows a homeowner to get on firmer footing with the mortgage and prevents the lender from having to take the home through foreclosure proceedings.
Therefore, a loan modification that lowers the interest rate and/or extends the term of the mortgage, thereby lowering the monthly payment, can ease any financial difficulties associated with the current mortgage.
In addition to making every attempt to work out a loan modification with your lender, another thing to know about how to stop foreclosure is to continue actively trying to sell your home – especially after you have received the Notice of Default.
During the ninety days leading up to the Trustee Sale auction, if you receive an offer from a potential buyer, your lender must consider it – even if the offer represents a "short sale" for an amount less than is owed on the mortgage. If you present the lender with a reasonable short sale offer that also saves the time and effort associated with listing the property and finding a qualified buyer, there is an excellent chance that you will avoid foreclosure – as well as the associated aggravation and damage to your credit profile that would result.
Aggressively listing your property and fielding all reasonable offers is an excellent way to stop foreclosure at the last minute.
A third option for stopping foreclosure is to file for bankruptcy. Federal law prohibits all debt collectors – including mortgage lenders – from pursuing debt collection once an individual has filed for bankruptcy. While it is true that a bankruptcy filing will halt foreclosure proceedings, it does not absolve the individual from paying all debts.
Through Chapter 7 or Chapter 13 bankruptcy proceedings, either a liquidation plan or repayment plan will be implemented by the bankruptcy trustee that pays off creditors whose debts have not been discharged through bankruptcy. However, under Chapter 7, a home is typically considered an asset that is exempt from liquidation, so this form of bankruptcy can prevent foreclosure while buying further time for the individual who has fallen delinquent on a mortgage.
When is it Too Late to Stop Foreclosure?
Three months after the Notice of Default is served, a Trustee Sale auction will be held. The Notice of Trustee Sale is recorded with the appropriate county, delivered to the homeowner, posted on the property itself, and published in at least one local newspaper. Up until the day of the auction, it is not too late to stop foreclosure.
However, once the property is sold to someone else at auction, it becomes too late to stop foreclosure. In fact, in many states, homeowners maintain a "right of redemption" that permits them to produce the outstanding cash and stop the foreclosure process up until the actual moment the property is sold at auction!
Additionally, any third-party buyer at auction must pay fully in cash – and since amounts are often quite large, the cash doesn't always materialize. Therefore, a situation knows as "deed in lieu" can arise, through which foreclosure is averted and the homeowner voluntarily signs the deed to the home back to the bank.
While technically not a foreclosure, the homeowner loses the home and often suffers similar damage to a credit score and profile as if the foreclosure at auction actually had taken place.
A final way to stop foreclosure is through a lease-option scenario in which a debtor and lender modify the "due on sale" clause included within most mortgages to allow another buyer to assume any remaining mortgage debt through a transference or sale.
Such modification could make it possible to negotiate a down payment from the buyer that can be utilized to pay off all outstanding delinquent mortgage debt, with the lender also allowing the new buyer to assume all remaining debt on the mortgage.
Eliminating the "due on sale" clause removes the responsibility from the seller of paying off the mortgage in full, allows for a smooth exit from the property and the subsequent transition of the mortgage responsibility to the new buyer – all without foreclosure ever taking place.
Steven Brachman is the lead content provider for UnitedSettlement.com. A graduate of the University of Michigan with a B.A. in Economics, Steven spent several years as a registered representative in the securities industry before moving on to equity research and trading. He is also an experienced test-prep professional and admissions consultant to aspiring graduate business school students. In his spare time, Steven enjoys writing, reading, travel, music and fantasy sports.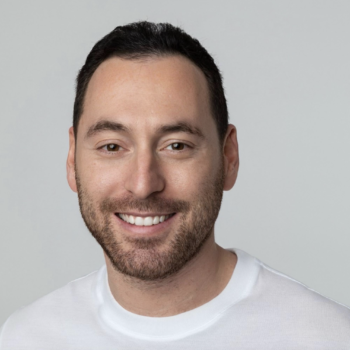 Gabriel Gorelik paves the way for customer service and operations at United Settlement. He is passionate about numbers and holds a strong belief in helping anyone with their debt. Before United Settlement, Gabriel received his BS in Finance & Economics from Brooklyn College. After graduation, Gabriel went on to build his first financial services company where he managed thousands of accounts for business and consumer clients. He understands the importance of client satisfaction, professionalism, and exceeding expectations.