More and more Americans are struggling with debt since 2020. As of mid-2022, most Americans (75%) report that their income is falling behind their cost of living. Unsurprisingly, this fact is pushing more Americans to take on debt.
If you've found yourself in a situation where you've wound up in a ton of debt and you don't know what to do, then this article was crafted for you. Below, we'll go over exactly how to negotiate full and final debt settlement offers with the companies or individuals you owe money to, and we'll also discuss your other options if you're not comfortable negotiating with your creditors one-on-one.
What is a Full and Final Debt Settlement?
When you owe a creditor money and you miss the payment date, your account becomes delinquent. At first, the creditor might attempt to fine you, put penalties on your account, or charge you various fees for being late. If you're not able to rectify the situation before another pay date, then the creditor will likely repeat the process. This will go on for a time, and while that's happening your overdue account will likely also be collecting interest, making your debt balloon even further.
At some point, your debt will become massive. At that point, it's best to start considering your options. If you can't resolve your debt, then it might be best to consult with debt settlement services to discuss your options moving forward.
One common option many debtors favor is agreeing to a full and final debt settlement. A full and final debt settlement is a payment agreement between you and your creditor that usually contains conditions like:
Your creditor will accept a lower overall payment to clear the debt in full
Your creditor will stop pursuing any legal action against you
You will start to pay off your debt or pay off the settlement in full
Of course, creditors are under no obligation to agree to a settlement offer, and it's up to you to determine what type of settlement is reasonable. It's also up to you to negotiate the terms of your agreement, too.
How Do Full and Final Settlement Offers Work?
We know what you're thinking. Why will creditors accept settlement amounts that are lower than what you owe? The answer is 'yes'! That's because full and final settlement offers work by taking into consideration your overall ability to pay, the costs of pursuing the debt for the company, and many other factors. The pros and cons of settling debt for a debtor are usually pretty straightforward, and it's the same for creditors, too. When the pros outweigh the cons for both parties, settlement offers are a great option.
How to Make a Full and Final Settlement Offer?
So, how do you make a full and final settlement offer? First, you'll need to get a good understanding of how much you owe and your ability to pay. From there, you'll want to speak with your creditor and discuss your options. Once you have a good idea of an offer, draft a full and final payment letter and send it to your creditor for review.
How Do You Negotiate a Full and Final Settlement?
Once the letter is received, your creditor may accept, deny, or request a negotiation. If your creditor wants to negotiate the terms, then you'll have to speak with them and figure out what terms are more favorable for both of you.
Full and Final Settlement Pros and Cons
The pros and cons of settling debt vary based on your specific circumstances. Clearly, you likely took on the debt because you weren't in a good financial position to begin with, and you fell behind on payments for a reason. If your situation doesn't look like it will improve anytime soon, then it's beneficial to settle your debts rather than to continue to let them grow. On top of that, you'll avoid collection efforts. The main downside of settling your debts is that you'll have to start paying your creditor, and you'll have to abide by the new terms strictly.
If you have more questions or you want to know more about your debt options, then consider reviewing these free debt resources.
Do You Need Help Negotiating Your Full and Final Settlement?
Have you found yourself swimming in a sea of debt? Regardless of how bleak your situation looks from the inside, you always have options. In fact, the people you owe money to have a vested interest in agreeing to a full and final settlement amount with you, even if that amount is lower than what you actually owe.
Why? The entity you owe will at least get some money back with an agreement, whereas they might not get any money from you if you end up having to file for bankruptcy.
While knowledge regarding how to negotiate a full and final debt settlement is key, it might not be enough if you don't feel comfortable negotiating with the entities you owe. If that's the case, then it might be in your best interests to hire a debt settlement expert to help.
Here at United Debt Settlement, we're confident that we can help you make an informed decision on how to handle your debts regardless of how large they are. Contact our debt experts now to get started.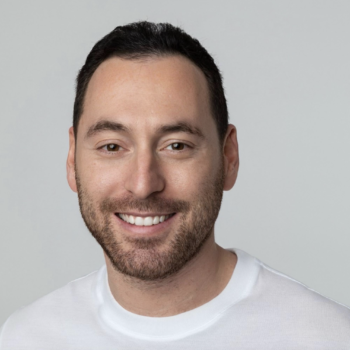 Gabriel Gorelik paves the way for customer service and operations at United Settlement. He is passionate about numbers and holds a strong belief in helping anyone with their debt. Before United Settlement, Gabriel received his BS in Finance & Economics from Brooklyn College. After graduation, Gabriel went on to build his first financial services company where he managed thousands of accounts for business and consumer clients. He understands the importance of client satisfaction, professionalism, and exceeding expectations.