When you're struggling financially, your regular expenses can quickly become major problems. Mortgage payments are a person's largest expense, but what happens if you can no longer afford to make your payment?
Many lenders provide mortgage forbearance to help borrowers who are facing financial difficulties. Forbearance allows you to stop making payments on your mortgage for a specific amount of time. With the onset of the COVID-19 pandemic and the passing of the CARES Act, an estimated 2.8 million homeowners were in forbearance by late November 2020.
If you're currently in forbearance, you might be wondering if you can sell your home to help deal with your ongoing debt. The good news is you can sell your home in forbearance. Read on to learn more about forbearance and how it affects buying or selling a home.
What is Mortgage Forbearance?
Mortgage forbearance is a program offered by lenders that lets you pause your mortgage payments for a certain amount of time. Forbearance is used to help homeowners avoid defaulting on their home loans when facing an unexpected, short-term financial crisis.
For example, if you unexpectedly lose your job and can no longer make mortgage payments. Your lender may let you pause your payments for a few months to give you time to find a new job and save up to cover your payments.
Forbearance doesn't mean you won't owe money for the months you don't pay. When your forbearance period ends, you'll have to cover the months you didn't make payments, interest costs, and you may even have to pay additional fees. Under normal circumstances, many lenders or mortgage servicers require you to pay back your forbearance amount in a lump sum. The COVID-19 pandemic changed how many lenders handle forbearance repayment, with many offering to add the skipped payments amount to the end of the loan for a longer repayment period.
Forbearance, COVID-19, and the CARES Act
You usually have to ask your lender specifically for forbearance. You would then wait for them to approve your forbearance. If approved, you could stop making payments.
With the CARES Act (Coronavirus Aid, Relief and Economic Security) for Coronavirus relief in 2020, homeowners with government-backed mortgages became eligible for forbearance. Government-backed loans include VA loans, loans owned by Freddie Mac or Fannie Mae, and FHA loans. Depending on the loan, you can file an extension to your forbearance.
Homeowners with private mortgages were not automatically eligible for forbearance under the CARES Act. However, most mortgage lenders and servicers created their own COVID-related forbearance programs.
Does Forbearance Hurt My Credit Score?
Most of the time, mortgage lenders can report your skipped payments in forbearance as delinquent. This hurts your credit score if your lender decides to report your missed payments. However, lenders cannot foreclose on your home while you're in forbearance. A foreclosure would have much longer negative effects to your credit score than a delinquent payment, so forbearance is usually a better choice if you're facing foreclosure.
The good news is that any forbearance related to COVID-19 cannot be reported negatively by your lender under the CARES Act.
How Long After Forbearance Can You Refinance?
Before the pandemic, you had to wait at least 12 months after your payments were caught up to apply for refinancing. For borrowers with government-backed loans, however, COVID-19 changed this requirement.
Depending on what type of government-backed loan you have, you might be able to refinance your home much faster. You'll typically have to end the forbearance period and make a set number of on-time payments before refinancing.
Can I Sell My House in Forbearance?
Yes, you can sell your home even while in your forbearance period. Be aware that any payments skipped during forbearance will need to be paid back from the sale proceeds.
Let's say your home is in forbearance and you skip payments equaling $10,000. You manage to sell your home during the forbearance period and make $50,000 on the sale. You'll have to pay the $10,000 worth of payments and interest you skipped, making your total profit on the sale $40,000.
Can I Buy a House After Forbearance?
Does forbearance affect getting a mortgage? That depends, and the amount of time you'll need to wait to apply for a new mortgage after forbearance is different depending on your loan type.
Like refinancing, most lenders required you to wait at least 12 months before applying for a new home loan after forbearance. With the COVID-19 pandemic, the rules for new home loans after forbearance have changed as well.
You'll need to talk with the lender of your new home loan for specific details on your eligibility to get a new home loan after forbearance. If you're looking to purchase a new home using a government-backed loan, you'll need to follow the guidelines for your specific loan program.
You'll usually have to end your forbearance and make several on-time payments to your existing loan before you're allowed to apply for a new home loan. Check with your lender for specific guidelines related to your current loan and your potential new mortgage.
Dealing with Debt and Mortgage Forbearance
Many homeowners who need forbearance for their mortgages also face other types of debt, like credit card debt. While forbearance can help you delay your mortgage payments, you'll still have to deal with your other debt. That means you still need to make at least the minimum payment on your credit cards, medical bills, or personal loans while skipping your mortgage payments.
If you're struggling to cover your other bills while in forbearance, you could benefit from professional debt relief. Programs like debt management plans make it easier to make on-time payments and work on reducing your debt. Get in touch with the helpful, professional debt relief team at United Settlement to learn more about dealing with debt and mortgage forbearance. Give us a call at  888-574-5454 to learn about your options.
Learn more: 
Do You Qualify For Debt Relief?
Get Started By Selecting Your
     Debt Amount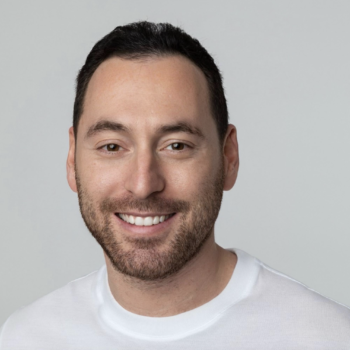 Gabriel Gorelik paves the way for customer service and operations at United Settlement. He is passionate about numbers and holds a strong belief in helping anyone with their debt. Before United Settlement, Gabriel received his BS in Finance & Economics from Brooklyn College. After graduation, Gabriel went on to build his first financial services company where he managed thousands of accounts for business and consumer clients. He understands the importance of client satisfaction, professionalism, and exceeding expectations.