When we think of debt, we often don't think of senior citizens. Maybe we think about younger people who use credit cards excessively and irresponsibly, or someone firmly entrenched in adulthood who carries a mortgage, auto loan, probably some credit card debt, and maybe some student loan debt.
Regardless, we all know that excessive debt isn't a good thing, and somehow expect that by the time we get to the later stages of our lives, our personal finances won't be burdened by very much debt at all. After all, we imagine some form of financial stability is part of our imagination when we think of retirement.
Surprisingly, this simply isn't the case for many. According to a 2018 study conducted by the Employee Benefit Research Institute, 49.8% of families headed by someone 75 years or older were carrying debt in 2016.
For households in which the head was 55 or older, the percentage of those carrying debt came in even higher – at 68%. As a senior citizen, it can get harder to pay off existing debts as you approach retirement. However, you do have options. Contact us today to learn more about debt relief programs for seniors.
Debt Relief For Seniors
For many baby boomers now in their 60s and 70s who grew up using credit cards before and during their peak earning years, the habit of using credit cards remains. This fact, combined with higher than expected everyday expenses and (sometimes) unexpected health care expenses, can lead to an extra reliance upon credit cards – especially when other forms of borrowing become harder to come by for seniors.
Compounding matters further, basic healthcare costs often continue to rise as it becomes more challenging to earn an increasing income in older age – and if adult children move back home – the financial noose can tighten even more. However, there are a number of approaches when it comes to debt relief for seniors. Let's take a closer look.
One of the first steps toward achieving debt relief for seniors is to have an initial conversation with a credit counselor who can offer a variety of debt relief options.
Many non-profit debt help companies are staffed with National Foundation for Credit Counseling (NFCC) certified counselors who have completed a comprehensive training program that qualifies them to assist seniors who require guidance with their debt situation and may benefit from a debt management plan.
In an initial 30-45 minute interview, the debt counselor will ask specific questions related to your income and expenses. A senior should have a clear idea of exactly how much money remains at the end of the month after accounting for basic necessities such as housing, food, health care, transportation, utility bills, etc.
A senior should also be able to discuss all unsecured debts, knowing exactly how much is owed on each individual credit card, respective interest rates and minimum monthly payments, and any outstanding medical debt/other personal financial obligations.
Credit Card Debt Relief For Seniors
An important form of credit card debt relief for seniors is the Debt Management Plan (DMP), which is a structured program designed and managed by a debt help company that negotiates lower interest rates and lower monthly payments with creditors.
Instead of needing to keep track of and make multiple monthly payments to a variety of creditors, a DMP arranged by a credit counseling agency allows a senior to make just one streamlined monthly payment to the agency, who then submits appropriate disbursements to creditors according to the terms of the debt management plan.
Lower interest rates save money in interest expense over the life of the debt, while a lower monthly payment reduces the burden on cash flow.
Alternatively, debt settlement can also serve as a viable form of credit card debt relief for seniors. Debt settlement takes place when a debtor successfully negotiates a payoff amount for less than the total balance owed.
The lower amount is agreed to by the creditor or collection agency and is fully documented in writing. The settled amount is typically paid off in one lump sum, although it can be paid off over time. Debt settlement focuses primarily on unsecured debt, such as credit cards, and creditors are more likely to settle when a debtor has already demonstrated an inability to pay.
However, with debt settlement, creditors don't really become interested in negotiating for a lower payoff until the debtor has already fallen behind by several months – so there will inherently be delinquencies, as well as late fees and finance charges involved – the former causing damage to a credit score, the latter making things more expensive for a senior who is often living on a fixed income.
These two forms of debt relief for seniors require time, discipline and commitment, as a DMP will often take three to five years to complete. Meantime, although a successful debt settlement can result in thousands of dollars saved, it often takes two years or more to complete the process and settlement also eventually brings tax consequences – as debt settlement savings of over $600 are taxed as ordinary income.
Finally, turning to government debt relief for seniors, assistance programs include The U.S. Administration on Aging's Pension Counseling and Information Program, which helps seniors obtain pension benefits due to them, while there are numerous government programs that aid in covering Medicare related expenses.
While none of these programs directly pay creditors, they do provide valuable assistance in supplementing cash flow and reducing medical expenses, thereby freeing up more funds each month for seniors who require debt relief.
Steven Brachman is the lead content provider for UnitedSettlement.com. A graduate of the University of Michigan with a B.A. in Economics, Steven spent several years as a registered representative in the securities industry before moving on to equity research and trading. He is also an experienced test-prep professional and admissions consultant to aspiring graduate business school students. In his spare time, Steven enjoys writing, reading, travel, music and fantasy sports.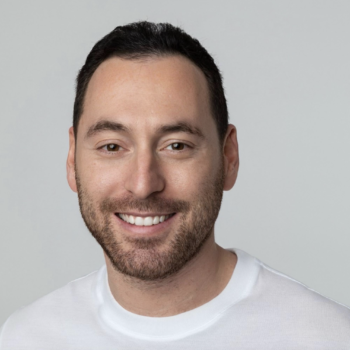 Gabriel Gorelik paves the way for customer service and operations at United Settlement. He is passionate about numbers and holds a strong belief in helping anyone with their debt. Before United Settlement, Gabriel received his BS in Finance & Economics from Brooklyn College. After graduation, Gabriel went on to build his first financial services company where he managed thousands of accounts for business and consumer clients. He understands the importance of client satisfaction, professionalism, and exceeding expectations.