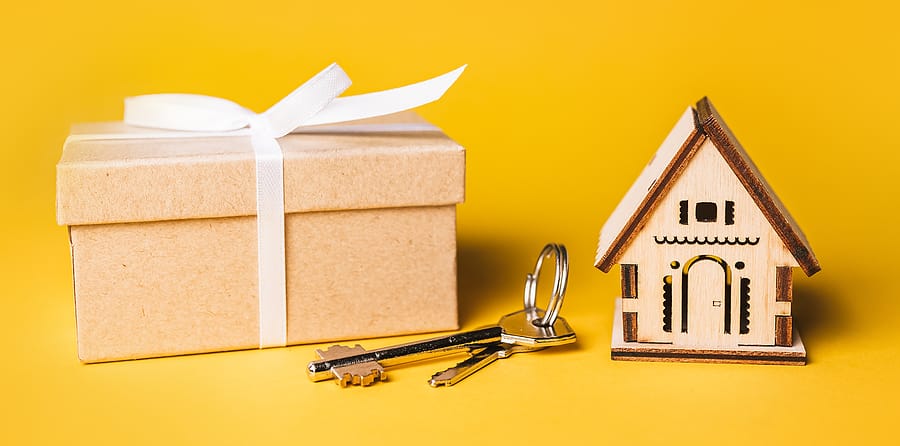 The average American homeowner paid a down payment of less than 20% when buying their home in 2019. That statistic might not sound like much, but keep in mind that the average house cost about $375,000 in 2019. 20% of that number is $75,000.
Most of us do not have that type of money stashed away. With the holidays coming up, though, you may be able to score enough cash to be considered a down payment gift. You might also be considering giving a down payment gift to a loved one who is saving up.
Before you give or receive, though, you need to know a few things about big cash gifts and how to use them for a down payment. Learn everything you need to avoid to make sure your down payment gift works out the way you intend it to.
1. Not Documenting the Gift
First thing's first – you need to ensure that the gift money for down payment purposes gets documented properly. If it doesn't get documented properly, then it could cause issues in the future. To ensure everything is legal, document any large cash donation with a formal gift letter. This letter will confirm in writing who is giving and who is receiving the money. It will also outline how much the gift payment will be.
It should also include a stipulation that says the receiving party does not have to pay back the gift money. This is very important because a loan gets treated much differently than gift money for down payment purposes.
2. Not Verifying the Gift Giver is Acceptable to Your Loan Provider
When you receive gift money, you don't expect it to matter who or where it came from, but your loan provider has an interest in verifying who the gift comes from. If you're getting a loan through Fannie Mae and Freddie Mac, then your gift must come from someone related to you. That means you can't accept a down payment gift from someone you're not related to. If you're getting a loan from a different provider, though, then the requirements are not as strict. You can get a gift from a close friend, charity, or even an employer.
In general, though, you can't accept a mortgage gift payment from someone who has an interest in the transaction.
3. Attempting to Pay Back a Gift Payment
As you can tell from the first two mistakes on this list, your loan providers take any gift payments very seriously. The rules surrounding these payments are strict. So, what happens if you pay back a gifted down payment? If you make this mistake, then you're breaking the law!
This type of action is considered mortgage fraud. Why? Any "gift" doesn't need to be repaid. If you plan on repaying the funds, then that sum of money must be included in your debt-to-income ratio not in a category of its own.
If you do end up getting accused of mortgage fraud, then a host of problems will follow. Not only could you get arrested, but you could face extreme consequences if convicted. This type of crime is punishable by 30 years in prison and up to $1 million in fines. To avoid these extreme penalties, you need to make sure that you never agree to pay back any type of gift that's meant for a down payment.
4. Failing to Understand Your Tax Obligations
As if the threat of mortgage fraud wasn't enough, you could also get accused of evading taxes if you fail to understand your tax obligations when giving or receiving a big cash payment. Regardless of whether you're getting money or giving it, it's advised that you speak with a tax expert to ensure you meet your obligations. In many cases, the giver must pay taxes on the money they gifted. The person who receives the gift usually does not have any tax obligations.
Will You Give or Get a Down Payment Gift This Holiday Season?
Are you hoping to give the amazing gift of a down payment to a loved one this year? If so, then be sure to understand everything you read above to ensure that you don't make a devastating mistake when trying to help. You should also help your loved one understand the above facts, too. The last thing you want is for your holiday gift to become a nightmare.
Are you hoping to be on the receiving end of a down payment gift this holiday season? If you get one, then that's an amazing gift. If you don't receive one, then all hope is not lost. Know that it is possible for you to get out of debt and get on the path of financial success. Take the first step now and determine if you qualify for debt relief.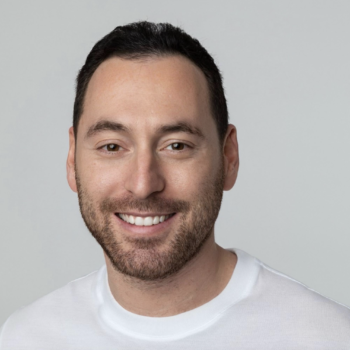 Gabriel Gorelik paves the way for customer service and operations at United Settlement. He is passionate about numbers and holds a strong belief in helping anyone with their debt. Before United Settlement, Gabriel received his BS in Finance & Economics from Brooklyn College. After graduation, Gabriel went on to build his first financial services company where he managed thousands of accounts for business and consumer clients. He understands the importance of client satisfaction, professionalism, and exceeding expectations.