We like buying shiny and pretty things, don't we? Sometimes buying those pretty things costs us more than it should. Obviously, at that moment, we thought that we'd just buy it now and pay for it later when our paycheck comes next month. It's just a one-time thing. But then we do it again and then again. Now we are left with an enormous debt which we have a tough time repaying.
The big question is, how can we get out of this massive consumer debt? Let's try to find out the answers in the below-given section.
How to repay debts through single monthly payments
There are a few ways to help you repay your debt quickly, and here are a few of them.
Debt Consolidation
Debt Consolidation is a process where multiple debts are consolidated to form a single bill with more favorable repayment terms, such as a reduced interest rate, a lower monthly payment, or both. People use this standard process to pay their high-interest consumer debts.
Let's see a couple of methods to help you consolidate your debt:
Debt Consolidation Program
It is a service provided by non-profit or for-profit companies that help you consolidate your debt. The debt counselors of these companies give you assistance or a combination of services where you pay once a month, and they distribute the payments to your creditors. The main goal of these companies is to make you debt-free. The most common debt consolidation programs provided by these organizations are credit card consolidation programs, payday loan consolidation programs, etc.
Balance transfer
You get a credit card, a balance transfer credit card, preferably with 0% interest. Then you transfer all of your debt into this card. All of your debt, now consolidated into one bill that you pay through one payment every month. The key to using a balance transfer card is planning because these types of cards come with a time limit, and as soon as you make the account, the clock starts ticking. So it's best to move forward diligently, make your payments regularly, and do them fast before the low-interest rate time runs out. However, this option is only available to people with excellent credit scores.
Debt Consolidation Loan
Here, you can secure a loan from a lending institution, provided the loan's interest rate has to be lower than the interest rate of your current debt. With the help of this loan, you pay off most or all of your debt. Now you are only left with the payment of this loan, which you can slowly pay off. This process is faster considering that the loan has a beginning and end period. If you pay off your debt with a loan like this, you'll know exactly how much you owe each month and when your last payment is due. However, it can be challenging to secure such a loan with low credit scores.
Benefits:
You can get a single monthly bill instead of multiple charges and a cheaper interest rate if you negotiate correctly.
Debt consolidation can help you enhance your credit score. This is especially true if you make on-time loan payments, as payment history is the most crucial component in determining your credit score.
Drawbacks:
Debt Consolidation will help you repay your debt, but it does not guarantee that you will not go into debt again. You have to understand and fix your financial habits.
You may end up paying a higher interest rate. High-interest rates can happen because of your low credit score.
Services given by credit counselors can come at a price, and sometimes the cost of these services is quite steep. So, research and read the policies carefully before taking the next step.
Debt Management
The debt management plan is a process where the debtor (you) and the creditor (the one/s you owe money to) agree to discuss your outstanding debt. Through this plan, you can reduce your debt and help get your finances back in order.
Most of the time, credit counseling agencies provide Debt Management Plans. These agencies negotiate with the creditors on behalf of the debtor. Credit counseling agencies help you manage your debt by setting a budget after assessing your income and expenses. Accordingly, they will negotiate with your creditors on your behalf to lower the payment and interest rates. While some of these agencies are non-profit and charge nothing or nominal rates, some agencies charge a high rate for their services.
Key drawbacks:
You will have to close all of your credit cards without any more debt.
If you want to keep your benefits, you must be consistent with your payments. If you don't, you may have a chance of losing those benefits.
Most creditors do participate in management plans such as these. However, there may be a chance that some creditors may not accept your management plan.
Bottom Line
Overall, the steps stated above will help you clear out your debt, but you also have to put any effort into understanding your financial situation and budget accordingly.
About the Author:
Camron Hoorfar is a licensed attorney with vast experience in consumer debt, litigation, bankruptcy, tax, business laws, criminal laws, and non-profit organizations. He is also the spokesperson of DebtConsolidationCare – the Internet's first get out of debt community. Connect with him on LinkedIn or tweet him at @Camron Hoorfar.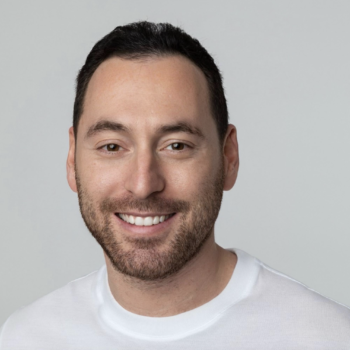 Gabriel Gorelik paves the way for customer service and operations at United Settlement. He is passionate about numbers and holds a strong belief in helping anyone with their debt. Before United Settlement, Gabriel received his BS in Finance & Economics from Brooklyn College. After graduation, Gabriel went on to build his first financial services company where he managed thousands of accounts for business and consumer clients. He understands the importance of client satisfaction, professionalism, and exceeding expectations.