It has been said in jest that the single worst investment of 2019 was a 2020 planner. All kidding aside, there's little doubt that the COVID-19 pandemic has upended the lives of just about everyone, along with the plans of countless small businesses. According to Yelp's most recent Economic Impact Report revealing the extent of U.S.
business closures as a result of the pandemic, over 163,000 businesses have closed as of August 31. Of these, over 60% of them – or a number just shy of 98,000 – represent permanent closures with restaurants, bars and nightlife venues having been hit the hardest.
Indeed, staying in business in 2020 hasn't been easy, but there is help for small business owners in financial trouble. Is your business struggling? Learn how small business owners can get help during a financial crisis.
How Small Business Owners Can Find Help During a Financial Crisis
As a result of the economic disruption caused by the COVID-19 pandemic, on March 27,2020, the CARES Act was signed into law, bringing with it $376 billion in relief to American workers and small businesses.
Included within the CARES Act was the Paycheck Protection Program (PPP), a loan program with built in loan forgiveness designed to help small businesses meet payroll, rent and utility expenses. The extended deadline for PPP loans expired on August 8, 2020.
However, an additional coronavirus funding option designed to provide help for small business owners through the CARES Act is the Economic Injury Disaster Loan (EIDL) program. An EIDL loan provides economic relief to small businesses and non-profit organizations that are experiencing a temporary loss of revenue.
The U.S. Small Business Association (SBA) is accepting EIDL applications on its website and proceeds can be utilized for general working capital purposes and normal operating expenses that include health care benefits, rent, utilities and fixed debt payments.
Two additional funding options included within the CARES Act established to address the consequences of the COVID-19 pandemic are SBA Express Bridge Loans and SBA Debt Relief. SBA Express Bridge Loans enable small businesses who have an existing relationship with an SBA Express lender to quickly access up to $25,000 in loan proceeds.
If a small business has an urgent need for cash even while waiting on an EIDL loan approval and disbursement, an SBA Express Disaster Bridge Loan can help meet immediate capital needs while providing help for small business owners. Proceeds from the EIDL loan can, in turn, be used to pay off the Express Disaster Bridge Loan.
Furthermore, the SBA is also offering automatic debt relief (without any need to apply) on SBA loans currently not on deferment, paying six months of principal, interest, and any associated fees. For loans currently on deferment, the SBA will pay six months of principal, interest and associated fees beginning with the first payment due after the deferment period has ended.
Financial Help for Small Business Owners
Six months into the pandemic and counting, there is still no end in sight and few easy answers for small business owners who are struggling to survive. Even with safety measures in place and businesses reopening, getting a steady stream of customers through the door at a pace resembling that of prior to the pandemic hasn't been easy.
Beyond the government help for small business owners discussed above, additional help for small business owners may be required from the Federal government. Business owners also need to behave differently and implement new initiatives including a greater focus on social media and e-mail outreach in an effort to promote goods and services.
The most direct route toward generating financial help for small business owners in financial trouble is to drive incremental revenue from existing customers. Creating Instagram videos, responding to all Yelp and Google reviews when warranted and emailing all existing customers with promotional opportunities are now more important than ever before. Understanding loyal customers – who they are, what they buy, and how to reach them – generates repeat business while creating word-of-mouth advertising that is authentic and free.
Small business owners also need to take greater care than ever before in managing costs. Look to the possibility of renegotiating contracts with suppliers and landlords, look for new lower-cost suppliers of key items, look to refinance existing debt.
Consider keeping your business open only during high-traffic hours in an effort to reduce utility costs. It may also be time to micromanage expenses on a daily basis – rather than performing a regular accounting on a monthly basis during more normal times. Cash is more important than ever, and many banks provide free or low-cost software to aid in reducing the tedium of monitoring a cash position on a day-to-day basis.
Finally, the Government needs to continue doing its part in creating help for small business owners. The PPP was designed to provide eight weeks of cash infusion for small business owners, but for many small businesses, making additional larger amounts available with more flexible terms can make the difference toward surviving the pandemic through the remainder of 2020 and beyond.
Indeed, a June 2020 report conducted by Alignable indicated that 43% of small businesses who received PPP funding anticipated running out of cash before the end of July. With small businesses accounting for approximately 44% of U.S. GDP prior to the pandemic and almost half of all private sector jobs, it's clear that everyone involved – government, small business owners, and potential customers – must do their part to preserve as best as possible this critical component of the U.S. economy.
Steven Brachman is the lead content provider for UnitedSettlement.com. A graduate of the University of Michigan with a B.A. in Economics, Steven spent several years as a registered representative in the securities industry before moving on to equity research and trading. He is also an experienced test-prep professional and admissions consultant to aspiring graduate business school students. In his spare time, Steven enjoys writing, reading, travel, music and fantasy sports.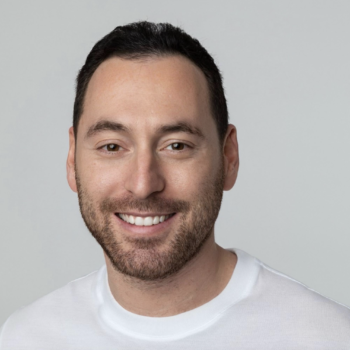 Gabriel Gorelik paves the way for customer service and operations at United Settlement. He is passionate about numbers and holds a strong belief in helping anyone with their debt. Before United Settlement, Gabriel received his BS in Finance & Economics from Brooklyn College. After graduation, Gabriel went on to build his first financial services company where he managed thousands of accounts for business and consumer clients. He understands the importance of client satisfaction, professionalism, and exceeding expectations.