Debt settlement occurs when a debtor successfully negotiates a payoff amount for less than the full balance owed on a debt. This lower negotiated amount is agreed to by the creditor or collection agency and must be fully documented in writing. The debt settlement is often paid off in one lump sum, although it can also be paid off over time.
Although creditors are under no legal obligation to accept debt settlement offers, negotiating and paying lower amounts to settle debts is far more common than many people realize. The process of debt settlement focuses primarily on unsecured debt, such as debt associated with high-interest rate credit cards, medical debt and private student loans.
However, it isn't always easy to navigate the waters of debt settlement on one's own. If you need help negotiating with debt collectors, you might consider the help of a debt settlement lawyer or debt settlement company. Contact us here at United Settlement to learn more.
How to Negotiate a Debt Settlement With a Lawyer
A debt settlement lawyer can be of assistance when approaching the process of debt settlement. For instance, engaging the services of a debt settlement lawyer can come in handy when creditors and collection agencies persist with aggravating phone calls.
While it is possible for a debtor to write a cease and desist letter to the collection agency requesting that the calls stop, engaging the services of a debt settlement attorney gets the job done quicker.
This is because once the collection agency is notified that a debtor has legal representation, the collection agency becomes prohibited by law from contacting the debtor directly.
A debt settlement lawyer will also help you determine how much of your debt you can afford to pay before entering into negotiations with your creditors. Negotiations can take up to three years, and this provides the debtor with significant time to save for an eventual settlement.
A debt settlement lawyer will emphasize to creditors that it is in their best interest to settle, as the alternative could be that their client opts further toward bankruptcy, at which point the creditor recovers nothing from the account.
Unsecured debts are frequently discharged during bankruptcy proceedings – a fact that debt settlement attorneys are more than happy to remind creditors of, should they forget.
Debt Settlement Lawyer
After completing successful negotiations, a debt settlement lawyer will review the entire settlement agreement to make certain that the debtor is fully protected once the settlement has been paid and that creditors will have no recourse to pursue additional collections later.
A debt settlement lawyer can also prove useful in the event that a creditor does file a lawsuit against the debtor, taking swift and appropriate action to defend a debtor. However, lawsuits are not especially common, and it is important to know that a reputable debt settlement firm can also get the job done – and often less expensively with a similar or better outcome.
Not all debt settlement lawyers work on a contingency basis – meaning that they can charge by the hour, and attorney fees can get very expensive quickly. Therefore, it is important to consider working only with those debt settlement lawyers who levy fees only after negotiating and achieving a successful debt settlement for a client.
Furthermore, this contingency fee should be based on a percentage of the amount saved through the settlement process – not as a percentage of the total amount of debt carried prior to settlement. Finally, it is important to know that debt settlement attorney fees are not tax deductible.
This is in direct contrast with debt settlement company fees. When a debt settlement firm is engaged for the settlement process, the contingency fee paid to the debt settlement firm is tax deductible.
Debt Settlement
If you are already delinquent on one or more credit card accounts, debt settlement may prove to be an excellent option, as it can result in creditors accepting lower balance payoffs.
In a debt settlement scenario, delinquent credit card accounts continue to accrue interest expense and late fees while causing damage to a credit score and profile that will need to be repaired later.
However, creditors become more likely to settle once a debtor has already demonstrated an inability to pay. When an individual has already fallen behind on payments by four or five months, it can actually be an excellent time to pursue debt settlement. This is because the creditor still controls the delinquent account (it hasn't yet been sold to a collections agency), but is also fully aware that time is edging closer to charge-off status – when a creditor is unlikely to recover anything significant from the delinquent account again.
The creditor therefore becomes more willing to accept a smaller piece of the pie in the form of a negotiated debt settlement. If you are interested in potentially pursuing debt settlement, contact us here at United Settlement to discuss your options.
Contact United Debt Settlement to learn more about debt settlement. Give us a call at (888-574-5454) or fill out our online contact form and get a free savings estimate.
About the Author: Steven Brachman
Steven Brachman is the lead content provider for UnitedSettlement.com. A graduate of the University of Michigan with a B.A. in Economics, Steven spent several years as a registered representative in the securities industry before moving on to equity research and trading. He is also an experienced test-prep professional and admissions consultant to aspiring graduate business school students. In his spare time, Steven enjoys writing, reading, travel, music and fantasy sports.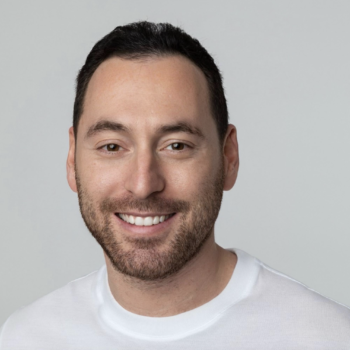 Gabriel Gorelik paves the way for customer service and operations at United Settlement. He is passionate about numbers and holds a strong belief in helping anyone with their debt. Before United Settlement, Gabriel received his BS in Finance & Economics from Brooklyn College. After graduation, Gabriel went on to build his first financial services company where he managed thousands of accounts for business and consumer clients. He understands the importance of client satisfaction, professionalism, and exceeding expectations.