Identity theft is a scary thing. The fact that someone can use simple personal data such as your name, address, social security number and birthdate to impersonate you and cause financial harm to you is pretty unsettling. However, financial identity theft is a major problem, as each year roughly 5% of Americans are impacted, with cumulative losses reaching $16.9 billion in 2019.
No one wants to unwittingly realize that their bank account or investment account has been drained, or that new lines of credit have been taken out in their name and promptly maxed out. However, the good news is that simple steps can help protect you from financial identity theft. Here are some tips on how to protect your finances from identity theft.
How to Protect Your Finances from Identity Theft
In order to protect yourself from financial identity theft, it's important to accept that there is no such thing as being too careful. In fact, a healthy level of paranoia can prove motivating in taking the steps necessary to prevent financial identity theft. Recognize upfront that identity theft monitoring services are backward looking – they certainly are useful in letting you know that something has already happened – but they do not serve as prevention against someone initiating identity theft against you. Instead, consider the following options.
First, freeze your credit with the three major credit bureaus (Experian, Equifax and TransUnion), as this restricts access to your records and makes it impossible for anyone (including yourself) to open any new lines of credit. When you need to apply for additional credit, you can unfreeze access to your credit records at no charge, since it costs nothing to freeze or unfreeze your credit. However, the simple action of freezing your credit provides the best protection against a criminal attempting to use your data and identity to open any accounts in your name.
Next, always be alert to phishing attempts conducted over phone, email and text. Never blindly click on any links that could result in keystroke malware becoming installed onto your phone, computer or device that can compromise online accounts and passwords. Under no circumstances should you divulge any personal data in response to an email, phone call or text. On the subject of passwords, always use unique, complex passwords for different sites and utilize a password manager to create and store your passwords.
You should also begin using 2-factor authentication for your primary email account and for all financial websites – do not rely upon SMS messaging as an additional layer of security – as this leaves you vulnerable to a SIM swap, which takes place when a criminal impersonates your identity to your cell phone company customer service department and successfully gains control over your cell phone number. From there, the criminal systematically gains access to any and all accounts that are secured by that phone number.
Therefore, it makes sense to remove your cell phone number as a recovery method from your primary email address, financial accounts and social media profiles in order to protect yourself from the consequences of a SIM swap. You should also sign up for alerts, as many financial institutions and credit card companies will send a text or email when a transaction or unusual activity is performed on your accounts.
And let's not forget that it has always made sense to safeguard your social security number, as it remains a key that unlocks access to your personal data. Therefore, thoroughly shred all documents that include your social security number printed on them. You should also shred credit card, bank and financial statements that could be fished out of your garbage if you aren't careful. Better yet, go paperless with all of your statements and download year-end tax documents as needed.
How to Prevent Financial Identity Theft
We're not done yet with discussing the measures you can take to help prevent financial identity theft. Even though we live in a digital age and many threats related to financial identity theft now relate to the internet, online accounts and smart phones, it is important to remember that old-fashioned mail stolen from the mailbox – including bills, statements and unsolicited credit card offers – can lead to a case of financial identity theft.
Always have a neighbor retrieve your mail if you are going away, or have delivery suspended briefly. You can also sign up for Informed delivery through the U.S. Postal Service as a safeguard and get a digital preview of your mail that can help you recognize if anything that should have arrived did not. In an age of COVID-19, usage of digital wallets is on the increase, as are contactless payments. Not only can these be more convenient and safer, but they also involve encrypting transactions, a process that makes shopping online and checking out through computer and credit card terminals more secure.
Since a digital wallet is likely to be on your cell phone or other mobile device, it is important to routinely lock mobile devices with passwords. Remember – it's always better safe than sorry. Finally, it always makes sense to monitor your credit reports regularly for signs of fraud, especially with Experian, Equifax and TransUnion offering free weekly reports through April 2021 as a result of the pandemic. Additionally, always be certain to read all of your financial statements and to remain observant of any potentially suspicious transactions that you do not recognize.
Steven Brachman is the lead content provider for UnitedSettlement.com. A graduate of the University of Michigan with a B.A. in Economics, Steven spent several years as a registered representative in the securities industry before moving on to equity research and trading. He is also an experienced test-prep professional and admissions consultant to aspiring graduate business school students. In his spare time, Steven enjoys writing, reading, travel, music and fantasy sports.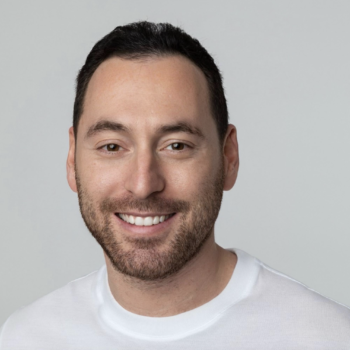 Gabriel Gorelik paves the way for customer service and operations at United Settlement. He is passionate about numbers and holds a strong belief in helping anyone with their debt. Before United Settlement, Gabriel received his BS in Finance & Economics from Brooklyn College. After graduation, Gabriel went on to build his first financial services company where he managed thousands of accounts for business and consumer clients. He understands the importance of client satisfaction, professionalism, and exceeding expectations.