Recent estimates suggest that the average American household spends about $5,100 on expenses every month. Unless you've continued to maintain a stable income throughout this tumultuous economic period since the pandemic, you've likely had to reevaluate your spending, expenses, and overall budget.
Are you still struggling to keep everything in a notebook? It's 2022, so the future is now. There's no reason to keep attempting to budget with a pen and paper. Instead, consider making the switch to a smartphone app that can help you maintain your budget even when you're out shopping!
The best budget app won't just help you stay on track, though. It should also provide insights into your spending habits, bills, and more to help you save money. Get informed about our top five budgeting applications below.
1. PocketGuard ($7.99/Month)
One of the biggest problems with a budget spreadsheet that most Americans experience is the failure to account for every expense. While you're budgeting, do you often forget to include a bill or auto-paid expense? Do you have a habit of often forgetting about a bill until it's past its due date?
Leave all those worries in the past with the PocketGuard app. You'll be able to connect all your accounts, loans, bills, credit cards, and more in one place. Then, you can use all that data to help understand how much money you really have available for spending. All these features come for free, but if you want to use PocketGuard's special debt payoff plan, then you'll pay about $7.99 a month.
Visit https://pocketguard.com/
2. Mint (Free)
When it comes to the best budget apps, no list would be complete without naming Mint. This free app allows you to sync most of your credit cards, bank accounts, savings accounts, bills, investment accounts, and more. While these features are pretty standard, what makes Mint one of the best apps for budgets is that you can place your different accounts and bills into categories. Then, you can limit your spending in each category.
Even better, Mint has consistently high user review ratings and provides support for users.
Visit https://mint.intuit.com/
3. Honeydue (Free)
Have you ever experienced an overdrawn account as a result of not communicating with your partner about a purchase or the balance of your account? If you have a partner, then the free Honeydue app can be a game changer. This app allows both of you to connect all your credit cards and bank accounts. Each partner will have their own version of the app, and you can choose which accounts your partner will be able to see. Once you've both done this, you'll both have a better picture of your finances as a whole.
Visit https://www.honeydue.com/
4. YNAB (Free Trial and Then $11.99/Month)
If you're looking for the very best budget and expense app and you don't mind paying for the quality, then your best option is YNAB. You Need A Budget is more than just an app. It's an entire budgeting strategy. The app uses what's called a "zero-based budgeting system." That means that no dollar will go unaccounted for in your new budget. Instead, each dollar will be given a specific purpose. Some will go towards saving for emergencies, while others will sustain you and go towards bills.
By using YNAB, you'll start to plan better for your expenses. The app will also estimate how much you should spend on each of your categories like goals, expenses, and more. Enjoy a 34 day free trial before being obligated to pay.
Visit https://www.youneedabudget.com/
5. Personal Capital (Free)
If you're looking for an app that can help you with both budgeting and your investment goals, then Personal Capital is a good option. This app will help you monitor not only all your expenses and accounts but also your 401(k)s, loans, IRAs, mortgages, and more.
Visit https://www.personalcapital.com/
Are You Ready to Enjoy the Very Best Budget App?
Now that you know a little bit more about the best budget apps out there, which one do you think is the best budget app? Your answer does not have to be the same answer as someone else's because all of our budgeting needs are unique to our individual financial goals. The right app for you might not be as beneficial to someone else.
With that in mind, it makes sense to try out a few different apps until you find the best fit for you.
Whatever you do, don't give in and give up when it comes to your debt. No matter how hopeless your situation may seem, there are options that can help you overcome your debt. If you have questions about how to cope with your debt or you'd like to learn more about our debt relief options, then we invite you to fill out our online contact form. One of our agents will contact you about your situation soon.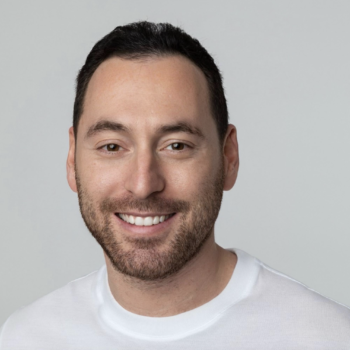 Gabriel Gorelik paves the way for customer service and operations at United Settlement. He is passionate about numbers and holds a strong belief in helping anyone with their debt. Before United Settlement, Gabriel received his BS in Finance & Economics from Brooklyn College. After graduation, Gabriel went on to build his first financial services company where he managed thousands of accounts for business and consumer clients. He understands the importance of client satisfaction, professionalism, and exceeding expectations.