The COVID-19 pandemic has led to a swift and sudden rash of unemployment, as increasing spikes in corona virus infections have forced a number of state economies to shut down and scale back the pace of reopening. Service industries have been hardest hit, with innumerable restaurants and bars forced to implement social distancing measures that have resulted in a massive amount of job losses.
The total number of Americans who filed for unemployment benefits for the four month period spanning from mid-March to mid-July exceeded fifty million, and the national unemployment rate stood at 11.1% at the end of June, up from 3.5% in February. Unemployment is a difficult and stressful situation to accept, and the financial uncertainty that accompanies it forces immediate adjustments to a budget and spending habits.
As unpleasant as unemployment is, it's even harder for individuals who are mired in debt. If you are unemployed and unable to get out of debt, it might be time to consider debt consolidation. Contact us and let United Settlement help you today.
Debt Relief for the Unemployed
Unemployment is difficult and brings with it a number of stressors – personal, professional and financial. The first step for the recently unemployed is to take full inventory of their personal financial situation. Bills keep flowing in regardless, so, in addition to solving the problem of finding new employment, devising a survival budget becomes paramount.
Rule number one within the survival budget is to take care of your family and yourself first – and only then to consider your creditors. Take a look at your savings, apply for unemployment benefits, find part-time work if possible…and get down to the business of cutting costs.
Examine your expenses from the ground up with the mindset of what is truly necessary – food and shelter. This means that all unnecessary expenses should be eliminated. This may sound difficult at first, but if you are unemployed and in debt, this is what you need to do.
For instance, no one wants to live without electricity – but when it comes to utility bills, things like finally cutting out cable or cancelling a landline, reducing cell phone and internet features, and cancelling unnecessary recurring subscriptions are easy ways to trim expenses – as are relying on coupons and specials when grocery shopping.
But, no matter how much budget conscious slashing you may do, debts still remain. It now becomes time to prioritize your debts – and there could be some tough choices in the mix. You should still try to make minimum monthly payments on your credit cards – but if the road forward is especially hazy, preserving cash for mortgage payments or rent while stopping payments on your cards for several months lays the groundwork for a potential debt settlement down the road.
This is because creditors become more willing to accept less than the full amount of the balance owed when accounts have already fallen delinquent and are approaching charge-off status – when creditors become less likely to ever recover anything meaningful from the account again.
Debt Consolidation While Unemployed
If you are broke, unemployed and in debt, don't despair. You have options. In addition to possibly pursuing debt settlement, you may want to consider the process of debt consolidation. Debt consolidation involves combining a variety of bills related to unsecured debt that can include credit card debt, personal loans and medical bills into one streamlined monthly payment.
There are often many benefits to debt consolidation – including a more manageable monthly payment, a lower blended interest rate, lower interest expense over the life of the debt, and a simplified payment process that makes it easier to keep track of payments and avoid late fees. Particularly if you are broke, unemployed and in debt, pursuing debt consolidation can pay off nicely. In a typical debt consolidation loan scenario, the borrower obtains funds that can be immediately deployed to pay off a variety of pre-existing unsecured debt balances.
The overriding purpose of a debt consolidation loan is to save money – since the new loan should only be taken if it comes with a lower blended interest rate than is attached to the pre-existing debts.
For the unemployed, debt consolidation loans can represent a new lease on life. This is because the more manageable monthly payment associated with the debt consolidation loan can free up precious funds for more important bills related to housing, transportation, food and utilities. Pursuing debt consolidation while unemployed can really make a lot of sense.
Contact Your Creditors
Finally, if you're unemployed and in debt, you should also contact your creditors. Many mortgage lenders, auto lenders, credit card lenders, financial institutions and utility companies are taking unemployment hardships into account and offering assistance with missed payments, credit line extensions and forbearance.
Plan ahead before speaking with an overburdened customer service associate. Evaluate your budget and cash flow levels to determine the amount you can afford to pay on your monthly debts – whether that is the minimum, something more, or something less. Be prepared with your notes before entering into the discussion. It is more than possible that with proper preparation, your politely and efficiently communicated message can result in an agreed upon monthly amount that strikes an acceptable middle ground.
Contact United Debt Settlement to learn more about debt relief. Give us a call at (888-574-5454) or fill out our online contact form and get a free savings estimate.
About the Author: Steven Brachman
Steven Brachman is the lead content provider for UnitedSettlement.com. A graduate of the University of Michigan with a B.A. in Economics, Steven spent several years as a registered representative in the securities industry before moving on to equity research and trading. He is also an experienced test-prep professional and admissions consultant to aspiring graduate business school students. In his spare time, Steven enjoys writing, reading, travel, music and fantasy sports.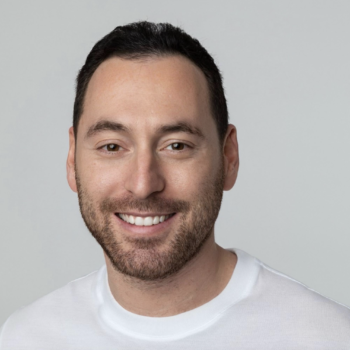 Gabriel Gorelik paves the way for customer service and operations at United Settlement. He is passionate about numbers and holds a strong belief in helping anyone with their debt. Before United Settlement, Gabriel received his BS in Finance & Economics from Brooklyn College. After graduation, Gabriel went on to build his first financial services company where he managed thousands of accounts for business and consumer clients. He understands the importance of client satisfaction, professionalism, and exceeding expectations.