The processes of pursuing debt settlement and filing for Chapter 13 bankruptcy represent two viable alternatives for an individual burdened by high levels of debt. When deciding upon debt settlement vs. bankruptcy, there are several practical considerations to consider, along with the pros and cons of each approach. So, which is better – bankruptcy or debt relief? Learn the differences between debt settlement and Chapter 13 bankruptcy and find out which option is right for you.
Chapter 13 Bankruptcy
Bankruptcy is a legal procedure that allows individuals to discharge debts when they have become insurmountably high, thereby providing those deep in debt with the opportunity of a fresh financial start. Chapter 13 bankruptcy is typically filed by debtor individuals (not businesses) who have an income that is higher than the median income level of the state in which they are a resident.
This type of bankruptcy involves designing a three to five year repayment plan that includes paying off some creditors in advance of having other debts forgiven. When the repayment plan is completed, remaining debts become discharged. A primary benefit of Chapter 13 bankruptcy protection is that it allows the debtor to devise a settlement plan that still includes mortgage payments, thereby sidestepping the potential for foreclosure while still permitting unsecured debts to eventually be eliminated through discharge.
However, bankruptcy should not be entered into lightly without an understanding of its long-term consequences. Chapter 13 bankruptcy will remain on a credit report for seven years from the filing date and impede a borrower's future ability to obtain additional credit, while potential employers and landlords who gain access to the credit report can be discouraged by this aspect of an individual's financial background.
Furthermore, a bankruptcy discharge will sink a FICO credit score toward the low 500s or lower. However, with careful planning and responsible financial behavior – particularly within the first two years following a bankruptcy discharge, it is more than possible to rebuild a healthy credit score.
Debt Settlement
Debt settlement takes place when a debtor successfully negotiates a payoff amount for less than the total balance owed. The lower amount is agreed to by the creditor or collection agency and is fully documented in writing. The settled amount is typically paid off in one lump sum, although it can be paid off over time.
Debt settlement focuses primarily on unsecured debt, such as credit cards, and creditors are more likely to settle when a debtor has already demonstrated an ability to pay. Therefore, if you have already fallen delinquent by four or five months, it can be an excellent time to pursue debt settlement. This is because delinquent accounts of this nature are edging closer to charge-off status, when a creditor becomes unlikely to ever recover anything from the account.
Debt Relief vs. Chapter 13 Bankruptcy: What's the Difference?
Choosing between debt relief via debt settlement or Chapter 13 bankruptcy will depend upon a number of practical factors including the total amount of debt, how much of the debt is secured vs. unsecured debt, income levels, and monthly cash flow. Additional considerations such as potential tax consequences and credit score impact also have a role. For instance, even in the case of insurmountably high total debt, if most or all of the debt is unsecured, debt settlement often becomes the better option.
This is because the long-term consequences of filing for Chapter 13 bankruptcy are worse than those of debt settlement. Additionally, when an individual seeks to relieve the debt burden associated with private student loans, which are a form of unsecured debt, then debt settlement will be the better choice, as it is difficult to have private student loans discharged through Chapter 13 bankruptcy.
However, when secured debt (such as a home mortgage or auto loan) is included, pursuing bankruptcy can be the better option, as the long-term negative consequences can be measured against the benefit of not losing a home to foreclosure or a car to repossession. Regarding income and cash flow levels, in order for debt settlement to even be an option, it must first be possible to set aside a fixed amount each month after budgeting for necessary expenses toward an eventual settlement payment. If this isn't possible, then Chapter 13 bankruptcy becomes the default option.
Is Debt Relief Better or Worse than Chapter 13 Bankruptcy?
When considering debt relief vs. Chapter 13 bankruptcy, it is important to recognize that debt settlement is not the only form of debt relief available. As discussed, there are instances when debt settlement will be the better option than Chapter 13 bankruptcy.
In fact, Chapter 13 bankruptcy should generally be considered as a last resort, to be chosen only when other forms of debt relief are either impractical or unavailable. Additional types of potentially available debt relief include the debt management plan and debt consolidation, both of which can result in lower interest rates, lower interest expense over the life of the debt, and more manageable monthly payments.
A debt management plan (DMP) is a structured debt relief program managed by a debt relief company that works on your behalf to negotiate lower interest rates and lower monthly payments with creditors. Instead of needing to keep track of and make multiple monthly payments to a variety of different creditors, a DMP allows you to make one streamlined payment to the debt help company, who then submits appropriate disbursements to creditors.
A debt consolidation loan (DCL) consolidates multiple debts into one single loan, typically resulting in a lower overall blended interest rate and monthly payment. Funds from a DCL are immediately deployed to eliminate balances on a number of pre-existing debts, providing the dual benefit of streamlining the repayment process while simultaneously lowering interest expense and the total amount owed over time.
When choosing between Chapter 13 bankruptcy or debt relief, it is important to understand that both the DMP and DCL will have less of a long-term negative impact on a credit score and profile than will debt settlement or Chapter 13 bankruptcy. However, these forms of debt relief also require time, discipline and commitment, as a DMP will often take three to five years to complete and a DCL necessitates the discipline to properly allocate the new funds against pre-existing debt only.
Meantime, although a successful debt settlement can often result in saving thousands of dollars, it does come with tax consequences – as debt settlement savings of over $600 become federally taxable. Finally, this is not the case with bankruptcy, as discharged debts are generally not considered taxable income, and the emotional relief that results from removing the stress of monstrous debt while still preserving home ownership is often worth the long-term consequences of filing for Chapter 13 bankruptcy.
Need help managing your debt? Fill out our online form for a free debt consultation or give us a call at 888-574-5454.
About the Author: Steven Brachman
Steven Brachman is the lead content provider for UnitedSettlement.com. A graduate of the University of Michigan with a B.A. in Economics, Steven spent several years as a registered representative in the securities industry before moving on to equity research and trading. He is also an experienced test-prep professional and admissions consultant to aspiring graduate business school students. In his spare time, Steven enjoys writing, reading, travel, music and fantasy sports.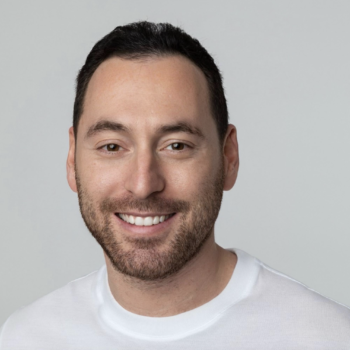 Gabriel Gorelik paves the way for customer service and operations at United Settlement. He is passionate about numbers and holds a strong belief in helping anyone with their debt. Before United Settlement, Gabriel received his BS in Finance & Economics from Brooklyn College. After graduation, Gabriel went on to build his first financial services company where he managed thousands of accounts for business and consumer clients. He understands the importance of client satisfaction, professionalism, and exceeding expectations.