Should I pay off my car or invest? Is it better to pay off credit cards or invest in retirement? Could I pay off my medical bills while investing?
No matter your financial situation, carrying debt can make money decisions even more difficult than usual. You might be torn on whether you should focus on paying off your debt or jump into investing. The best solution is usually to do both — but you'll need to decide how much to put toward debt and how much should go into investments.
Use these tips to help you decide if you should pay off debt or invest.
Why Pay Off Debt Before Investing
The main reason you might want to focus on paying off debt instead of investing is based on the cost of your debt. Specifically, if you have a large amount of debt or a lot of high-interest debt, paying it down will probably save you more money than investing.
Reasons to pay off debt before investing include:
High-Interest Debt:

Debt like

credit cards

often comes with high interest rates. Even if your investments have good returns, you're probably not going to outpace the cost of high-interest debt. If you're facing interest rates higher than your expected returns, go ahead and focus on paying off your high-interest debt first.

Large Amounts of Debt: Do you have a lot of debt from sources like credit cards or medical bills? The more debt you have, the harder it is to pay it off. When you've got a lot of debt, every extra dollar can help pay down your balances, lower interest costs, and get you a little closer to being debt-free.
Peace of Mind:

Debt is a major source of stress for many people. If your debt is constantly on your mind, it could be better to focus on paying it off rather than investing. Investments like stocks and mutual funds can be volatile, meaning they may go up or down — sometimes significantly. This could be extra stress you don't need in addition to your debt. You might find you prefer to focus on your debt first, then come back to investing when it's more manageable.
Should I Invest Before Paying Off Debt?
Paying off debt before investing could bring you peace of mind and help you cut down your debt faster. On the other hand, there are some times when investing your money instead of paying off debt makes more sense. Of course, you'll always want to make at least the minimum payment on your debt — missing a payment can hurt your credit score.
Low-Interest Debt:

When deciding to

pay off low-interest debt or invest

, you'll need to consider how much you reasonably expect to make on your investments. For example, if your mortgage interest rate is 5% and you expect to make an annual average return of 7% on your investments, it might be better to focus on investing. The extra money you make on your investments can also be used to continue paying off debt.

Manageable Payments:

You may want to focus on investing if your current debt payments and amount owed feel reasonable to you. For example, if you can comfortably make more than the minimum payment, you can put extra money toward investments instead of your debt. You'll still pay down your debt over time while also building long-term savings.

Higher Risk Tolerance:

Are you comfortable with the idea of higher returns even if there's risk involved? Just as some people prefer the peace of mind of dealing with debt then investing, you might prefer taking the risk of investing extra money.
How to Invest While Paying Off Debt
The best option is to save for the future while also paying off debt. You should aim to build an emergency fund of 3-6 months' worth of living expenses. This way, you'll be less likely to need to go into debt if an unexpected expense comes up. Likewise, you can use retirement accounts like a 401(k) from your employer or an individual retirement account (IRA) to help invest for retirement.
Follow these steps to pay off debt and invest your money:
Make a Budget:

The first thing to do is determine how much money you have each month to put toward your goals. Add up all of your monthly income, like wages, and expenses, like rent and the minimum payments on your debt. Subtract your expenses from your income. The money left can be put toward savings, investments, and your existing debt.

Set Savings Goals:

Choose how much money you want to save based on the room in your budget. Try to start with putting money in a savings account to build up an emergency fund first. Once you have a savings goal, calculate how much of your budget you're willing to put toward savings.

Create a Debt Repayment Plan:

Start by listing out all of your debts and deciding

what debt to pay off first

. Make a plan to repay each debt by focusing on one at a time. However, don't forget to keep making the minimum payments on all of your debt.

Automate Savings and Debt Payments:

You can make repaying your debts and saving for the future easier by setting up automatic payments. Automating your debt payments helps you avoid missing a payment. Automatic transfers to savings or investments lessen the chance that you'll spend the money before saving.
What to Do When Your Debt is Unmanageable
You should always try to build emergency savings and save for the long term. Unfortunately, some debt situations make it difficult to even think about saving for the future. If your debt is becoming unmanageable and you're unsure what to do, it may be time to talk with a debt relief company like United Debt Settlement.
See if you qualify for debt relief and learn more about getting help managing your debt from the debt relief professionals at United Debt Settlement today. Feel free to give us a call at 888-574-5454.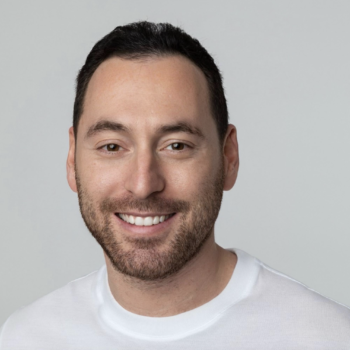 Gabriel Gorelik paves the way for customer service and operations at United Settlement. He is passionate about numbers and holds a strong belief in helping anyone with their debt. Before United Settlement, Gabriel received his BS in Finance & Economics from Brooklyn College. After graduation, Gabriel went on to build his first financial services company where he managed thousands of accounts for business and consumer clients. He understands the importance of client satisfaction, professionalism, and exceeding expectations.