Paying off debt is difficult for anyone, but it can be especially challenging if your wages are low. Figuring out how to get out of debt with no money and a low income isn't always easy, but it can be done. You'll need patience, discipline, and you might even need the help of a debt relief team.
Start getting out of debt today with these five debt-reduction tips for low-income earners.
1. Create a Budget
You can't pay off your debt if you don't know how much you owe or how much extra money you have each month. Making a budget helps you get an idea of how much you make and where you should spend it for the most debt relief.
Start by listing all of your monthly income. This could include regular wages from a paycheck, as well as tips or other money like child support. In another list, write out each of your debts and the amount of your monthly minimum payment. Add other regular expenses, like rent or car insurance, to your debt list to create a monthly expenses list.
Subtract your monthly expenses from your monthly income. The goal is to have extra money left over after paying all of your bills. If you have extra money, you can put it toward your debt. If you have more expenses than income, you should look for any expenses you can reduce. For example, you could call your car insurance company and see if you qualify for any discounts that could lower your payment.
2. Don't Take on New Debt
The easiest way to get off track when paying off debt is to take on new debt. It can be tempting to use credit or take out a new loan to pay for the things you need when you don't make a lot of money. However, taking on new debt means you'll have another monthly payment and a higher total amount of debt to get rid of.
Avoid taking on any new debt unless it's absolutely necessary. If you do need to take on a new account, avoid services like payday or title loans. These are usually marketed as a way to get money fast. However, they also come with high interest rates and short repayment periods. That means you'll have more debt and even less time to pay it off, which can trap you in a cycle of debt.
3. Try to Trim Excess Expenses
When you're trying to figure out how to pay off debt fast with a low income, the last thing you want to hear is how much you can save by cutting expenses. When you barely have the money to pay for necessities, you're not worried about cutting out expensive lattes.
The good news is there are lots of unexpected ways to cut your expenses — even when you're living paycheck to paycheck. Trimming expenses isn't a magic wand. You'll still need other steps to eliminate your debt, but it can help put a few extra bucks toward your debt each month.
Some areas where you might be able to squeeze out some savings include:
Utilities:

Consider changing your thermostat so your heat or air conditioning doesn't come on as often throughout the day.

Car Insurance:

Raising your deductible or lowering the amount of coverage you have on your car lowers your payment. You can also shop around for quotes from other car insurance companies.

Cell Phone:

Don't use all of your data each month? Lower your data plan to save money on your bill.

Gas:

You can save money on fuel costs by driving more economically. Using less gas means you won't have to fill up as often, saving you money. For example, use your brakes less by taking your foot off the gas pedal as soon as possible before a red light.




4. Use Debt Reduction Techniques
There are two common tricks you can use to help you stay focused on your debt repayment goals. Both require you to continue making the minimum payment on all of your debts while focusing on paying off one more aggressively.
Debt Avalanche:

Pay off your debt with the highest interest first, then move on to the debt with the next-highest interest. When the first high-interest debt is paid off, you'll feel accomplished and ready to tackle the next one.

Debt Snowball:

This method works almost backward from the avalanche method. Instead of starting with your highest interest rate, you'll pay off your smallest debt first. This success gives you the motivation to pay off your next smallest debt. You'll continue to feel rewarded as you pay off debt, creating momentum just like a snowball gaining speed and size rolling down a hill.




5. Consider Professional Debt Relief
Sometimes it seems like you can't get out of debt on your own no matter what you try. When your debt stresses you out to the point that you can't think of much else, it might be time to talk to a professional debt relief company.
Debt relief companies help you get out of debt through programs like debt settlement, debt management, and debt consolidation for low-income earners. Whatever your unique debt situation, debt relief companies give you the tools you need to lower your debt.
Becoming Debt Free on Low Income
Getting out of debt might seem impossible when you don't make much money. The good news is you can follow these tips to help you cut down your debt over time.
Working with an experienced debt relief team can help you learn how to get out of debt on a low income. Get in touch with the team at United Settlement for debt relief help today. We'll help you assess your debt relief or repayment options. No matter how you pay off your debt, we're here to answer your questions and help you get closer to living debt-free. Give us a call at  888-574-5454 to learn about your debt relief options.
Related Content:
Do You Qualify For Debt Relief?
Get Started By Selecting Your
     Debt Amount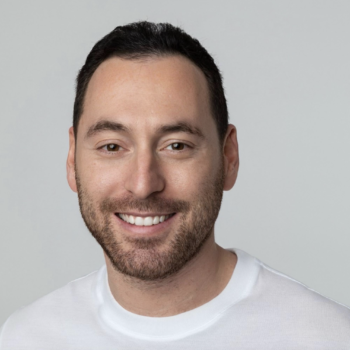 Gabriel Gorelik paves the way for customer service and operations at United Settlement. He is passionate about numbers and holds a strong belief in helping anyone with their debt. Before United Settlement, Gabriel received his BS in Finance & Economics from Brooklyn College. After graduation, Gabriel went on to build his first financial services company where he managed thousands of accounts for business and consumer clients. He understands the importance of client satisfaction, professionalism, and exceeding expectations.